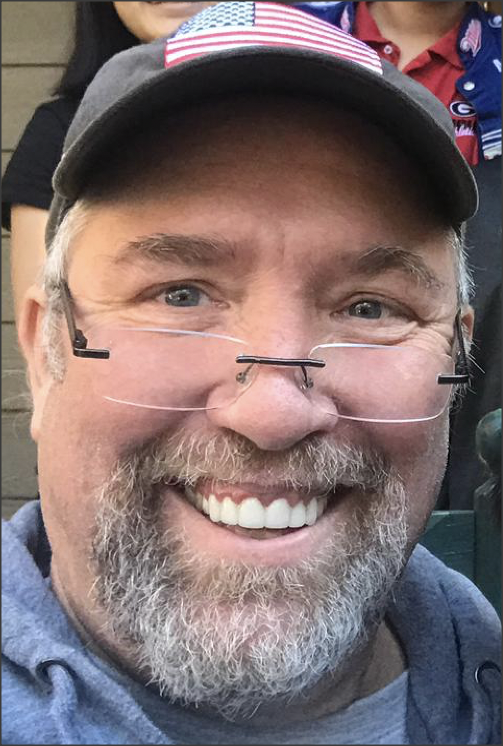 Libertarian Brian Slowinski announced Saturday that he is running for U.S. Senate in Georgia.
Slowinski, a former conservative Republican and Tea Party Leader, is vying for the seat currently held by Senator Kelly Loeffler, who was appointed by Governor Kemp earlier this year. He will join a number of candidates in the proclaimed 'jungle primary' on November 3rd.
In a news release, Slowinski said he is "working to build a unique coalition of Republicans, Democrats, Independents, Constitutionalists, Greens and Libertarians who are sick of the Corrupt Two Party Establishment controlling ballot access, taxing everything that moves or doesn't move while bankrupting America! 
He added that "Government should be put in check before it writes anymore checks!"
From the release:
Slowinski's mantra is "Follow the Money, Less Government and More Freedom!"   
 His CUPPP's (Civility, Unity, Peace, Prosperity and Privacy) Coffee and Sweet Tea Parties will set the standard of what "Our Great American Melting Pot" should strive for:  Listening, Questioning and Finding Solutions all over the kitchen tables and lunch counters in all 159 counties in Georgia!  
Slowinski said  "All the money in the world or the Washington Establishment can't earn that kind of respect and dignity for Georgian's!" 
Slowinski said "Voters are sick of the hate and anomosity in our Two Party System!  Safe loving communities are what he strives for!We need to get back to treating others the way in which we wish to be treated! We need more brotherly and sisterly love in this world!" Slowinski will offer a positive and good change to the lesser of two evils in November! 
Slowinski says he has already received the endorsement of the Libertarian Party of Georgia.
Learn more about Brian Slowinski:
Website:

www.voteslowinski.com