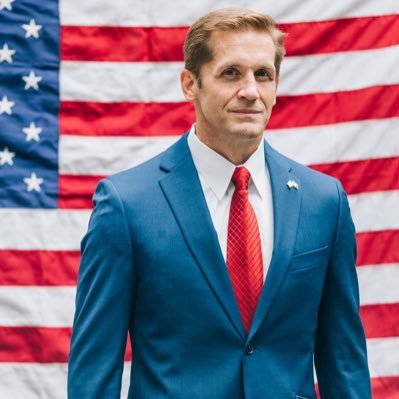 Nineteen years ago, "our nation saw evil — the very worst of human nature — and we responded with the best of America." The very best of America includes many of Georgia's finest young men and women who volunteered to fight terrorism in Iraq and Afghanistan. Now, those veterans are throwing their support behind fellow Marine, Dr. Richard McCormick for Congress.
"For 20 years, I served with America's finest men and women. Volunteers who put their own lives on the line so that we can live in peace and prosperity at home. These men and women are my brothers and sisters and as Georgia's next Congressman I will never let them down in Washington, DC," said McCormick.
Veterans for McCormick is led by Seth Jahn, a US Army Special Forces veteran, law enforcement officer and Paralympic athlete. Jahn enlisted in the United States Army on September 11, 2003 with which he served 3 tours in Afghanistan and served in Iraq. A parachute malfunction and rocket attacks during his service left Jahn with physical and neurological wounds.
"We promised to never forget September 11, 2001. Not everyone has physical and mental wounds that will forever remind them of the sacrifice soldiers have endured to fight the global war on terror. But Dr. Rich McCormick has served in Afghanistan, he has treated those wounds, he is a brother in arms, and he will always have our back in Congress," said Jahn.
The Veterans for McCormick Coalition Includes:
Staff Sergeant Seth Jahn – United States Army
Captain Melanie Caceres. – United States Air Force
Specialist David Clark – United States Army
Lieutenant Devon Simon – United States Navy
Sergeant Grant McGarry – United States Army
Sergeant Alan Najjar – United States Marine Corps
Commander Gordon Austin – United States Navy
Lieutenant Hunter Hill – United States Army
Corporal Chris Holcombe – United States Marine Corps
Lieutenant Commander Clay Tippins – United States Navy
Staff Sergeant Derek Somerville – United States Marine Corps
Chief Warrant Officer 3 JD Liebrock – United States Army
Sergeant Major Tony Webb – United States Army
Colonel Dennis Brown – United States Army
General Joe Stein – United States Air Force
Master Sergeant Dale Simpson – United States Army
Master-at-Arms Rey Martinez – United States Navy
Staff Sergeant E6 Derrick McCollum – United States Marine Corps