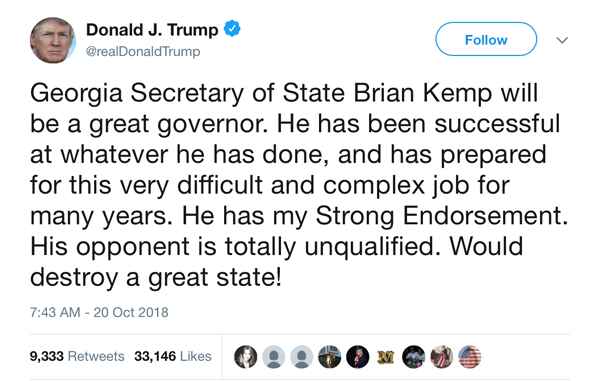 President Donald Trump is once again weighing in on the Governor's race and he isn't holding back.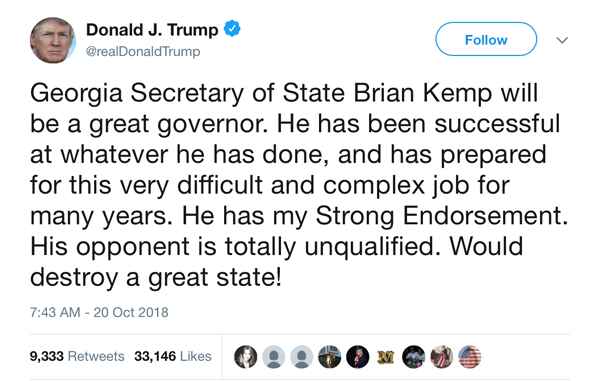 Kemp was endorsed by Trump and Vice President Mike Pence in the primary just ahead of Kemp's overwhelming defeat of Cagle.
The Abrams campaign was quick to respond to the President's tweet Saturday, calling it an attack in an email with the subject line "Trump attacks Stacey":
We got 'em on the run, friends.
Our opponents are looking over one shoulder at the polls showing this is the closest governor's race in the nation. Over their other shoulder, they see our massive early vote totals – and unrivaled grassroots enthusiasm.
So they're calling in the big guns. Trump. Who can't stop talking about this race:
But it's not just Trump's tweets. Pence is visiting Georgia, the NRA is attacking, and outside interests are spending millions to beat us.
But none of them – no GOP talking (tweeting?) head, no outside special interest group – is any match for us if we're in this together. And with people already voting here in Georgia, it's never been so important to ask.
The email sent out by the Abrams campaign ended with a request for a donation.