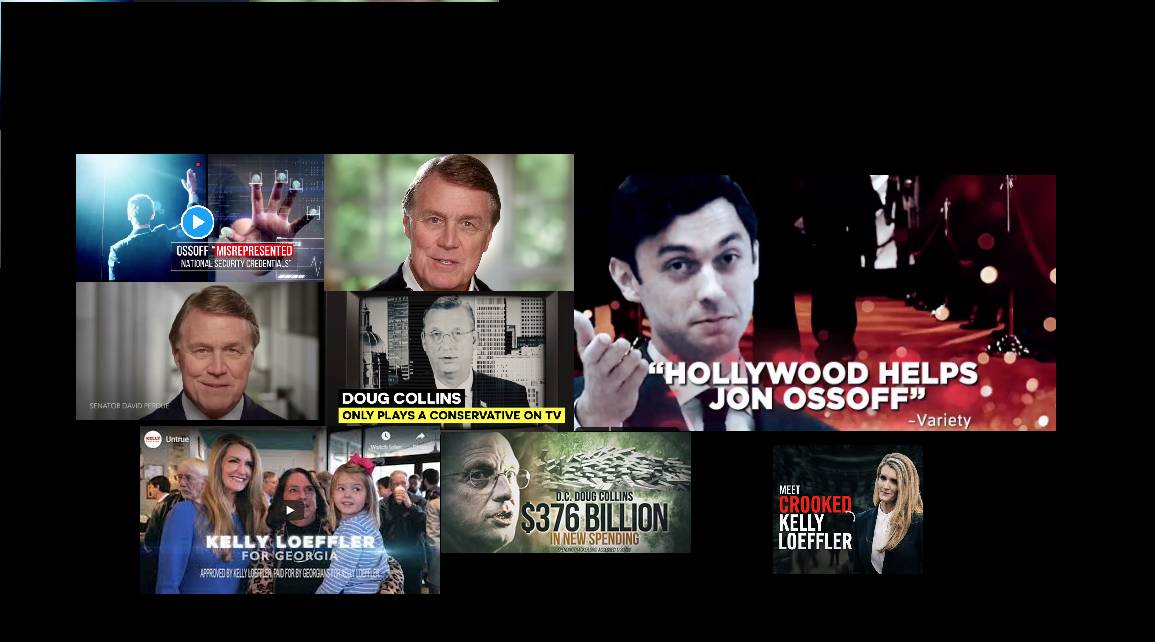 With less than 100 days until the November election and two U.S. Senate seats on the ballot, nothing is more crowded than Georgia airwaves.
As David Perdue and Jon Ossoff vy for one seat, 21 individuals are seeking the seat currently held by Senator Kelly Loeffler.
Here are just a few of the commercials running across the state.
Perdue's Patriot
Loeffler's attack on Doug Collins' criminal defense attorney history:
Perdue's Justice:
Ossof's We Investigate:
Club for Growth Ad "Swamp"
Perdue's Drugs:
American Bridge PAC 'Lock Her Up'
Perdue's Freedom:
National Republican Senatorial Committee: Ossoff: "A resume so fake only Hollywood could write it, policies so extreme only Hollywood would want them."
The NRSC is coming for Jon Ossoff this morning with a new ad in Georgia.@Ossoff: "A resume so fake only Hollywood could write it, policies so extreme only Hollywood would want them." #GASen #gapol pic.twitter.com/WaKRiqmpcc

— The Senate Majority (@NRSC) July 15, 2020
National Republican Senatorial Committee: Hollywood's buying in big on Ossoff
🔥 Don't miss our new ad in Georgia this morning 🔥

"Lacking real experience and qualifications for the immense job of U.S. Senator, Hollywood liberals know @Ossoff is an easy mark to push their radical ideas." #gapol #GASen pic.twitter.com/GzBLsuMw8i

— The Senate Majority (@NRSC) July 22, 2020