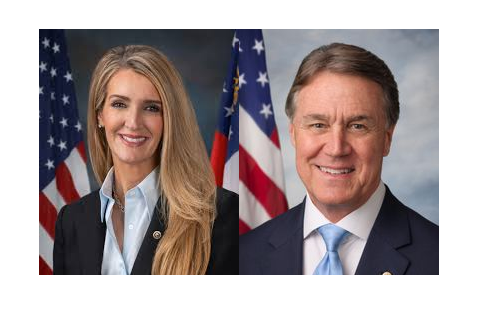 Senators Send Letter Seeking Immediate Relief For Rural Health Care Providers
U.S. Senators David Perdue and Kelly Loeffler, both of Georgia, are asking the U.S. Department of Health and Human Services (HHS) to prioritize funding to rural hospitals amid the COVID-19 outbreak.
Perdue and Loeffler joined 40 U.S. Senators and 81 U.S. Representatives in sending HHS Secretary Alex Azar a bipartisan letter requesting the administration use funding included in the recently passed Coronavirus Aid, Relief, and Economic Security (CARES) Act to help rural health care providers.
Outside of Dougherty County in southwest Georgia, the counties inundated with cases in excess of 100 confirmed patients were all in metro Atlanta. At the time of publishing on Tuesday, 885 people were hospitalized in Georgia.
| | | |
| --- | --- | --- |
| COVID-19 Confirmed Cases By County: | No. Cases | No. Deaths |
| Fulton | 599 | 18 |
| Dougherty | 466 | 26 |
| Dekalb | 360 | 4 |
| Cobb | 287 | 13 |
| Gwinnett | 242 | 2 |
| Bartow | 137 | 3 |
| Carroll | 123 | 1 |
| Clayton | 112 | 3 |
"Rural hospitals are the backbone of communities across our nation," the senators wrote. "These providers are on the frontlines combating the Coronavirus Disease 2019 (COVID-19) pandemic. Mr. Secretary, our rural providers need your immediate assistance. Congress has provided you with the funding and flexibility. Now it is up to the administration to respond with rapid action to sustain rural providers. Therefore, we request you make the financial relief of rural hospitals a priority."
Last week, Congress passed and President Trump signed into law the CARES Act. Perdue and Loeffler voted for the legislation which includes new funding relief for hospitals.
In addition to Perdue and Loeffler, the following members of the U.S. Senate signed onto the letter:
Senators John Barrasso (R-WY), Michael Bennett (D-CO), Marsha Blackburn (R-TN), Roy Blunt (R-MO), John Boozman (R-AR), Shelley Moore Capito (R-WV), Susan Collins (R-ME), Catherine Cortez Masto (D-NV), Mike Crapo (R-ID), Steve Daines (R-MT), Mike Enzi (R-WY), Joni Ernst (R-IA), Dianne Feinstein (D-CA), Deb Fischer (R-NE), Cory Gardner (R-CO), Kirsten Gillibrand (D-NY), Josh Hawley (R-MO), Martin Heinrich (D-NM), John Hoeven (R-ND), Cindy Hyde-Smith (R-MS), Jim Inhofe (R-OK), Doug Jones (D-AL), John Kennedy (R-LA), Angus King (I-ME), James Lankford (R-OK), Joe Manchin (D-WV), Martha McSally (R-AZ), Jerry Moran (R-KS), Jim Risch (R-ID), Pat Roberts (R-KS), Bernard Sanders (I-VT), Ben Sasse (R-NE), Kyrsten Sinema (D-AZ), Tina Smith (D-MN), Jon Tester (D-MT), Thom Tillis (R-NC), Tom Udall (D-NM), Roger Wicker (R-MS), and Todd Young (R-IN).
You can read the letter below.
HHS Letter 3.30_20