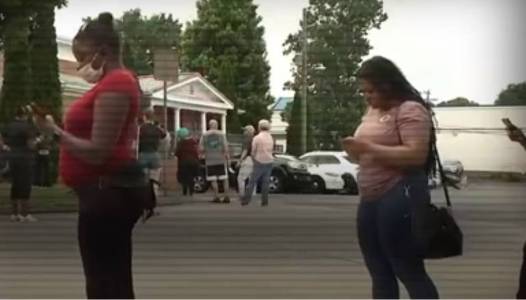 The June 9th primary has come and gone but the outrage over the long lines at the polls, confusion with the new voting machines, and inquiries over absentee ballots that never arrived is here to stay.
And now it is hitting airwaves.
Election Day was full of finger pointing and blame games as counties blamed the state and the state blamed the counties for the long lines and lack of training for poll workers. [Read more about that here]
Fair Fight Action released a new television ad Tuesday that's now running in TV markets across Georgia encouraging Georgians to "demand Secretary of State Brad Raffensperger end his malfeasance, deliberate indifference, and buck passing and do his job."
The ad encourages Georgians to email DearBrad@fairfightaction.com with stories of their voting experience and what they want the SOS to fix voting in our state.
The script follows:
Reporter 1: How are things running now?
Raffensperger: Well, by and large, they are running very smoothly.
Reporter 2: Georgia's primary election is off to a rocky start.
Reporter 3: Voting machines not working or being delivered.
Reporter 4: They never got their absentee ballots they applied for.
Reporter 5: Five, six, seven hours waiting.
Reporter 6: Problems pile up at the precincts.
Voiceover: The chief officer running our elections is passing the buck on his responsibilities, trying to force underfunded Georgia counties to run our state's elections. Tell him to do his job.
The new ad, titled "Pile Up" can be viewed below: