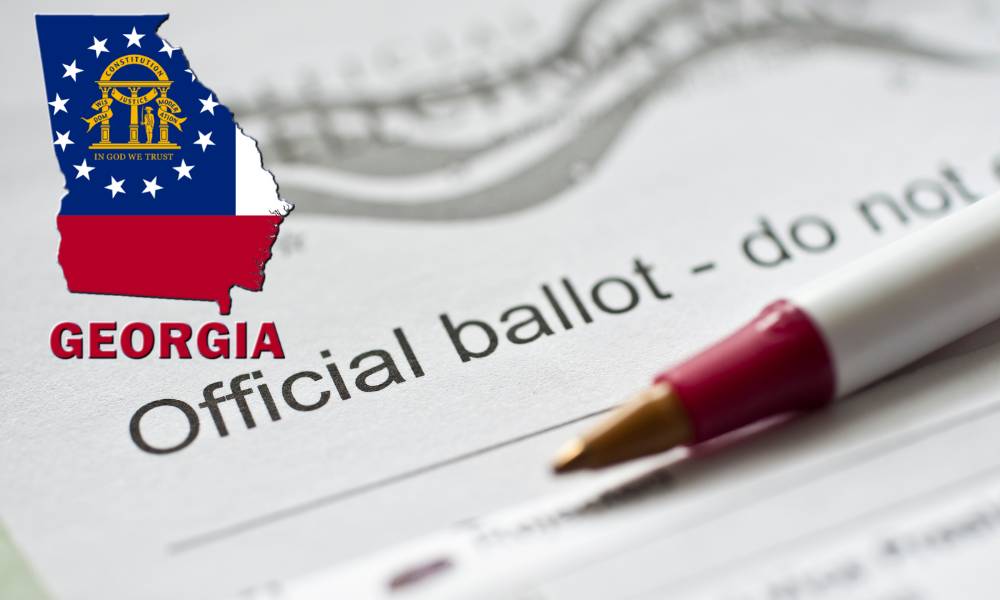 A new analysis from MITRE Corporation's National Election Security Lab, a non-profit that manages federally funded research and development in a number of areas including artificial intelligence and cyber threats, reports no suspected incidents of ballot harvesting during the November 2020 presidential election. On day one, Secretary of State Brad Raffensperger worked with the Georgia general assembly to ban ballot harvesting in Georgia, which they did successfully with HB 316.
"This report by MITRE is nothing less than a resounding victory for secure elections and voter integrity in Georgia," said Secretary Raffensperger. "Ballot harvesting can be a major source of voter fraud and can undermine the integrity of the vote. We made stopping ballot harvesting a top priority and this report shows that we have succeeded in effectively eliminating the practice in Georgia."
In April 2019, the Georgia legislature passed HB 316, election reform legislation championed by Secretary Raffensperger. Among the provisions, including providing for the new paper-ballot voting system, the legislation banned ballot harvesting.
Ballot harvesting is the process by which one individual or an organization collects and delivers numerous absentee ballots for other people to whom they have no connection. There have been numerous past instances in the United States of individuals abusing the system to collect and fill out blank ballots for their preferred candidate, collecting unfilled ballots from mailboxes and submitting them, having individuals send their absentee ballots to a central address where they were collected by one person or group and filled out, and other fraudulent activities.
In a recent example, hundreds of mail-in ballots were discovered in a mailbox in Patterson, New Jersey, ahead of a municipal election earlier this year. Four individuals, including a councilman and councilman-elect, have since been charged with voter fraud by the state's Attorney General.
The MITRE Corporation's National Election Security Lab conducted a statewide Ballot Harvesting Analysis of the November elections across Georgia's 159 counties. MITRE collected data on the absentee by mail ballots requested and returned to check for unusually high or unusually low return rates. According to the report, a "statistical analysis of ballot return rates shows no anomalous points. No suspicious indicators of ballot harvesting."
MITRE further conducted an analysis of addresses receiving more than 20 absentee ballots in Georgia for any ballot harvesting concerns. The report found that the 38 relevant locations could all plausibly and legitimately receive multiple ballots, mitigating any voter fraud concerns. The largest number, 84, went to a college dormitory.
Below are the MITRE report and data:
This is a press release from the Georgia Secretary of State's Office.