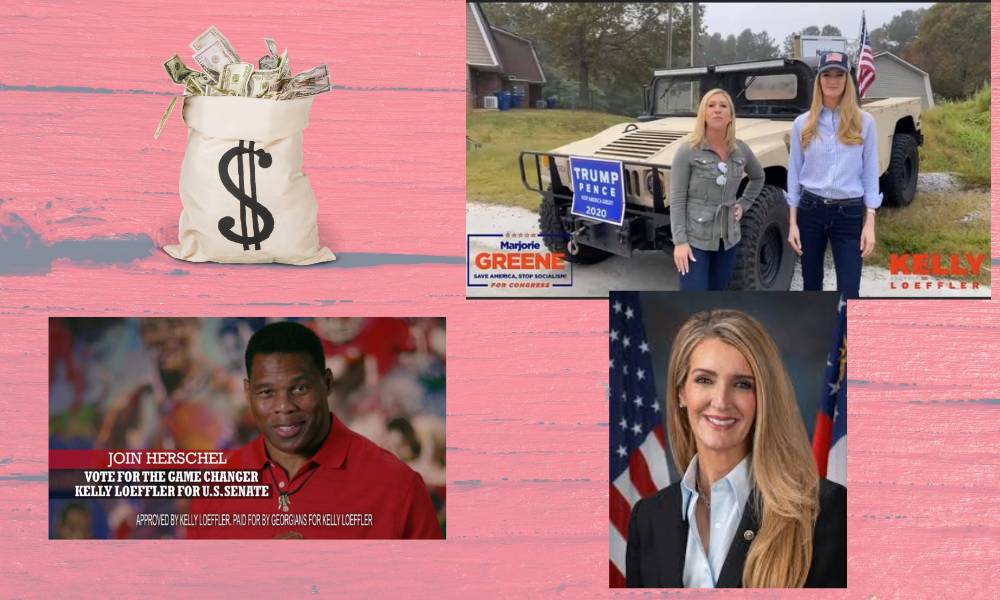 With less than three weeks until Election Day when Georgians will select from a list of 21 candidates in a jungle primary special senate election, Kelly Loeffler had a week of big announcements.

The Loeffler campaign announced it has ended the third quarter of 2020 with over $5.5 million cash on hand. Overall, the Loeffler campaign reported raising $2 million during Q3 – which represents contributions from almost 10,000 supporters across the country, including 142 counties across the state.
Marjorie Taylor Greene, future Congresswoman for the 14th Congressional District, endorsed Kelly Loeffler in the race for her United States Senate seat.
"I decided to run for Congress to Save America and Stop Socialism. As a political outsider, successful business woman, wife and mom of three, I am fed up with business as usual in the Swamp," said Greene. "The radical Democrat party is the party of Antifa/BLM riots, abortion up until birth, gun control, and Socialism. If they get their way in November, our economy will be wrecked, our jobs will be lost, and our country will be plunged into a Socialist hellhole. Georgia refuses to let that happen!
"Over the last ten months, Kelly Loeffler has proven she is a conservative fighter by introducing and voting for legislation to end Antifa/BLM violence, Back the Blue, fighting for the unborn, protecting our Second Amendment, keeping biological men out of women's sports, and holding China accountable. As the most conservative Senator in Washington, she has sponsored legislation and fought for the key issues I care about and will be fighting for as the first Congresswoman for Northwest Georgia. That's why I'm excited to endorse my friend Kelly Loeffler for U.S. Senate, and will be voting for her in the November 3rd election!"
Loeffler also released a new ad titled "
Game Changer
," highlighting her endorsement from UGA Heisman Trophy winner and National Championship football player, Herschel Walker. Walker has been a champion for conservative causes in recent years, endorsing Governor Brian Kemp in 2018, and an ardent supporter of President Trump.
The ad focuses on Senator Loeffler's 100-percent Trump voting record, her endorsement by National Right to Life, and her refusal to back down to the fake news media and "the radical cancel culture."