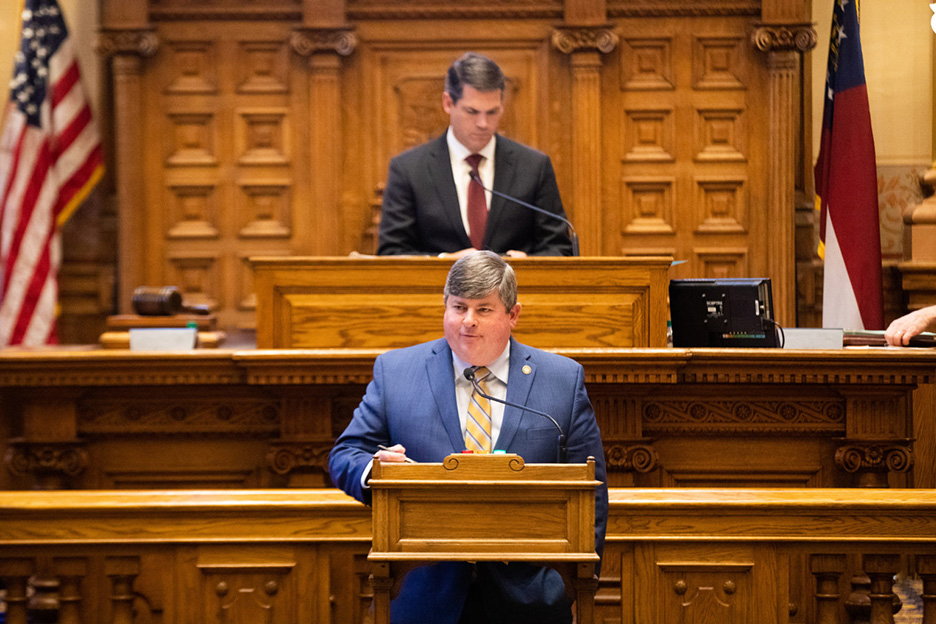 Senate Bill 361, known as the Law Enforcement Strategic Support (or LESS Crime) Act, sponsored by Sen. Larry Walker (R – Perry), was successfully passed by the Georgia Senate with bipartisan support.

"The safety and security of their families and property are some of the most basic, fundamental needs of every Georgian," said Sen. Walker. "SB 361 seeks to secure those needs by supporting our law enforcement through the implementation of a tax credit for contributions made to qualified law enforcement foundations. These funds can be used to hire new officers, purchase equipment or go towards establishing a mental health co-responder program. I am pleased that SB 361 passed the Senate with unanimous, bipartisan support and I especially would like to thank Lt. Governor Geoff Duncan for his leadership on crafting this innovative and forward-thinking legislation. I look forward to continuing to support this measure as it makes its way through the House and, eventually, on to the Governor's desk."
The LESS Crime Act would allow individual taxpayers and businesses to claim a tax credit for directly supporting local public safety efforts through contributing to qualified law enforcement foundations. Specifically, SB 361 would permit single filers to claim a tax credit of up to $5,000, while joint filers and qualified businesses may claim up to $10,000 for qualified contributions, with total contributions being capped at $5 million per foundation each year and at $100 million annually.
SB361 First Reader Summary: A BILL to be entitled an Act to amend Chapter 7 of Title 48 of the Official Code of Georgia Annotated, relating to income taxes, so as to enact the "Law Enforcement Strategic Support Act" ("LESS Crime Act"); to provide for tax credits for certain contributions made by taxpayers to certain local law enforcement foundations; to provide for an aggregate annual limit; to provide for terms and conditions; to provide for applications and certifications; to provide for the revocation of qualified status; to provide for certain penalties; to require annual reporting; to provide for rules and regulations; to provide for a short title; to provide for related matters; to provide for an effective date, applicability, and an automatic repeal; to repeal conflicting laws; and for other purposes.
sb361 feb 22

Read more about SB 361 HERE.