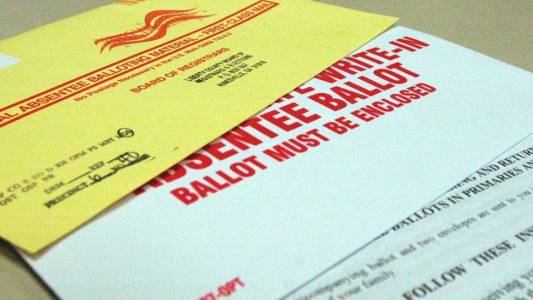 JUDGE TOTENBERG SIGNS MUTUAL CONSENT ORDER IN FEDERAL ABSENTEE VOTING CASE

On Friday, U.S. District Judge Amy Totenberg signed a voluntary Consent Order negotiated by the Democratic Party of Georgia and Secretary of State Robyn A. Crittenden to extend the deadline for acceptance of absentee ballots in the December 4, 2018 run-off election. Certification of results for the November 6, 2018 election was enjoined until 5 PM on November 16, 2018.
"Based on the terms of this Consent Order, an absentee ballot postmarked by December 4, 2018 – the date of the run-off election – and received by county election offices by December 7, 2018 must be counted if the ballot is otherwise valid. County officials must include these absentee ballots in their certified election returns," stated Secretary Crittenden. "In negotiating this resolution to the litigation, both sides ultimately agreed that this extension for the acceptance of absentee ballots will benefit Georgia voters, and the State has taken immediate action to comply with the terms of the Consent Order."
Shortly after Judge Totenberg signed the Consent Order, Secretary Crittenden issued an Official Election Bulletin to all county election superintendents with a copy of the order and direction on complying with its terms for the run-off election on December 4, 2018. Crittenden has also published notice on the Secretary of State's website to explain how the order extends the acceptance deadline for mailed absentee ballots in the run-off. The order only applies to the December 4, 2018 run-off election.
Voters can contact the Secretary of State's Elections Division by emailing soscontact@sos.ga.gov or calling (404) 656-2871 for assistance.