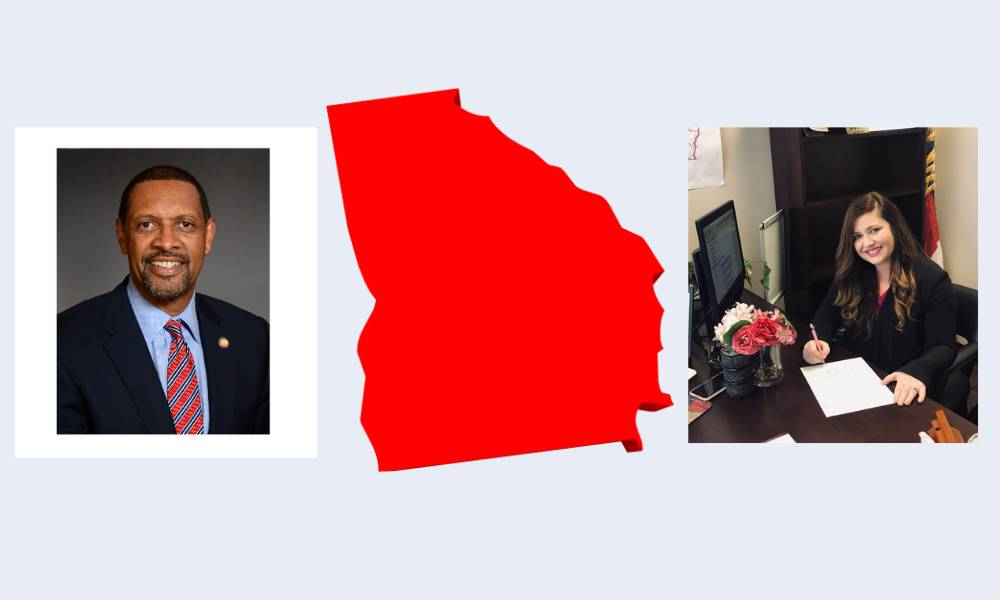 Two candidates have announced they will be challenging Georgia Governor Brian Kemp in the primary.
Vernon Jones, a former democratic Georgia state representative from DeKalb County who supported former President Donald Trump, has announced he will make a run for Governor as a Republican. Educator Kandiss Taylor has also launched her campaign for governor.
Vernon Jones released the following statement on his campaign website https://jonesforgeorgia.com/meet-vernon-jones/
"Now more than ever, the Republican Party is in desperate need of leaders that know how to fight. We are in the midst of a battle that will determine not just the future of Georgia, but the future of America and our great experiment known as Democracy.
In April 2020, I became the first state elected Democratic official in Georgia to endorse President Donald Trump's re-election bid. Shortly after that, I addressed the 2020 Republican National Convention and strongly reiterated my endorsement of President Trump. It was very simple to me. President Trump's handling of the economy, his support for historically black colleges, and his criminal justice initiatives drew me to endorse his campaign.
Today, I'm a proud Republican who is fighting tirelessly against the Establishment and Radical Left across Georgia. Georgians deserve a leader who will fight for them, despite the attempts and intimidation from the Radical Left, woke corporations, cable news pundits, or out-of-touch Hollywood celebrities.
I am Pro-Second Amendment, I am Pro-Life, and I will work with anyone who will put Georgia First! I'm committed to pushing an aggressive agenda in support of School Choice, so that we can finally improve our failing schools. Parents, not the government, should determine what's best for their child's education.
The liberal media has thrown every glass, spoon, fork, and dishpan at me, and I'm still standing. I'm just like you, a fighter! And it's time that one of us leads for a change!
That is why I'm running to be the next Governor of the Great State of Georgia. I joined the Grand Ole Party not just to be a member, but to provide leadership. Join me in putting Georgia First!"
Kandiss Taylor has the following information posted on her website http://kandisstaylor.com/
"I was born and raised in Baxley, Georgia. I have served this same community for the past 18 years as a public school teacher, counselor, and student services coordinator.
I am a mother of 3 wonderful children and the wife of an amazing husband, Ryan Taylor.
I attended Georgia Southern University where I obtained a bachelor's degree in Early Childhood Education, a master's degree in School Counseling, and a specialist degree in School Counseling. Upon graduation from GSU, I wanted to know more about counseling from a Christian perspective, so I decided to apply to Regent University for my Ph.D.
At my commencement ceremony, Dr. Ben Carson was my speaker, and it was that day I felt the call to run for office and serve.
After getting my feet wet this past year in 2020 with my first ever political campaign for US Senate in Georgia, I am ready to hit the ground running to be the Governor for ALL of Georgia.
I can't wait to meet you in person. Please reach out via email or social media. Let me know about upcoming events.