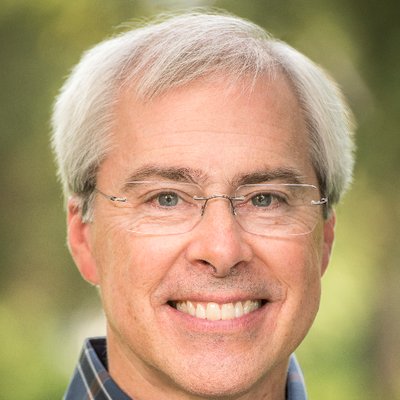 Attorney and former Congressman John Barrow announced today the latest
round of endorsements of his candidacy for the seat on the Georgia Supreme
Court currently held by retiring Justice Robert Benham. The nonpartisan
election will take place at the same time as next year's general primary
election, on May 19.
Barrow has received endorsements from a bi-partisan group of over 200
district attorneys, sheriffs, other elected officials, leaders of the State Bar, and
public citizens all across the state. Barrow released a list of endorsers from the
Metro Atlanta Area on July 11, 2019, and today's list consists of leaders from
across Middle Georgia.
"I'm grateful for the support of these leaders all across the state," Barrow said.
"What they tell me is that they want the kind of balance that I bring to the
Court. We need someone who understands the issues that matter to real
people in the real world."
Barrow is an honor graduate of the University of Georgia and was one of the
youngest members of his class at Harvard Law School.
After clerking for the U.S. Court of Appeals for the Fifth and Eleventh Circuits,
Barrow has represented more Georgians, in more ways, than anyone now
sitting on the Georgia Supreme Court:
• For over 23 years Barrow earned his living as a lawyer in private practice,
almost 4 times longer than the average on the Court.

• Barrow served for 14 years as a county commissioner in Athens-Clarke
County, which is more experience in local government than all the rest of the
Court combined.
• After his service in local government, Barrow served 10 years in Congress. In
a time of extreme partisanship, Barrow earned a reputation as the most bipartisan member of Congress.
• Barrow also brings geographical diversity to the court. None of the Justices
comes from east of I-75 and north of I-16. Barrow would be the only Justice
from this entire half of the state.
Barrow and his wife, Angèle, have 5 children and 4 grandchildren (and one
more on the way). They attend the First Baptist Church of Athens and divide
their time between their home in Atlanta and his great-great-greatgrandfather's home in Athens.
Middle Georgia Endorsements of John Barrow for the Georgia
Supreme Court:
Jimmy Andrews, Mayor of Sandersville
Nadine Bailey, Conyers Attorney
John Bell, Augusta Attorney
Phil Best, Mayor of Dublin
Debbie Buckner, State Representative
Helen Butler, Exec. Dir., Coalition for the People's Agenda
Chuck Byrd, Former Asst. U.S. Attorney, Columbus
Terry Coleman, Former Speaker, Georgia House of Representatives
David Cooke, District Attorney, Macon Judicial Circuit
Dean Couch, Former Sheriff of Glascock Co.
Horace Daniel, Chair, Washington Co. Commission
Hardie Davis, Mayor of Augusta-Richmond Co.
Rev. Dr. Sam Davis, Beulah Grove Baptist Church, Augusta
David J. Davis, Sheriff of Bibb Co.
Pam Dickerson, State Representative
Taylor Drake, Newnan Attorney
Edward Dubose, Former President, Ga. NAACP
Matthew Duncan, Augusta Attorney
Peter Durham, Newnan Attorney
Rev. Dr. Diane Evans, Jefferson Co.
William Evans, Mayor of Sparta
Rev. Dr. Johnny H. Flakes III, 4th Street Missionary Baptist Church, Columbus
Randy Frails , Augusta Attorney
Gloria Frazier, State Representative
Rev. Dr. Gregory M. Fuller, Macedonia Church of Augusta
John Graham, Chair, Warren Co. Commission
Lowell and Gloria Greenbaum, Augusta
Floyd Griffin, Former State Senator, Milledgeville
Lester Hadden, Former Mayor of Wrens
Henry Wayne Howard, State Representative
Sistie Hudson, Chair, Hancock Co. Commission
Gary Hutchins, Sheriff of Jefferson Co.
Mack Jackson, State Representative
George James, Former Mayor of Grovetown, Columbia Co.
Phil Johnson, Covington Attorney
Harold Jones, State Senator
Steven Kendrick, Richmond Co. Tax Commissioner
Rusty Kidd, Former State Representative, Baldwin Co.
Nathan Lee, Newnan Attorney
Bill Massee, Sheriff of Baldwin Co.
Michael Moore, Former U.S. Attorney, Atlanta
Mickey Moses, Jefferson Co. Attorney
Rev. Corey J. Neal, Greater Peace Baptist Church, Columbus
Sheila Nelson, State Representative
Sam Nicholson, Augusta Attorney
Natalie Paine, District Attorney, Augusta Judicial Circuit
Mary Parham-Copelan, Mayor of Milledgeville
DuBose Porter, Publisher, Former House Minority Leader
J. B. Powell, Former State Senator
Tomlyn Primus, Sheriff of Hancock Co.
Brian Prince, State Representative
Robert Reichert, Mayor of Macon-Bibb Co.
Albert Reichert, Jr., Macon Attorney
Marc Richards, Sheriff of Taliaferro Co.
Richard Roundtree, Sheriff of Richmond Co.
Dennis Sanders, Former Dist. Attorney, Toombs Judicial Circuit
Rabbi Larry Schlesinger, Commissioner, Macon-Bibb Co.
Lynn Sheffield, Sheriff of Dodge Co.
John Sheftal, Columbus Attorney
Allen Smith, Washington Co. Attorney
Thomas Smith (1960-2019), Sheriff of Washington Co.
Rev. Nathaniel D. Snead, Jr., Macedonia Missionary Baptist Church, Sparta
Donna Tompkins, Sheriff of Muskogee Co.
Bob Trammell, State Representative, Minority Leader
Tommy Vance, Carrollton Attorney
Virgil Watkins, Commissioner, Macon-Bibb Co.
Alfonzo Williams, Sheriff of Burke Co
---
This is a press release.