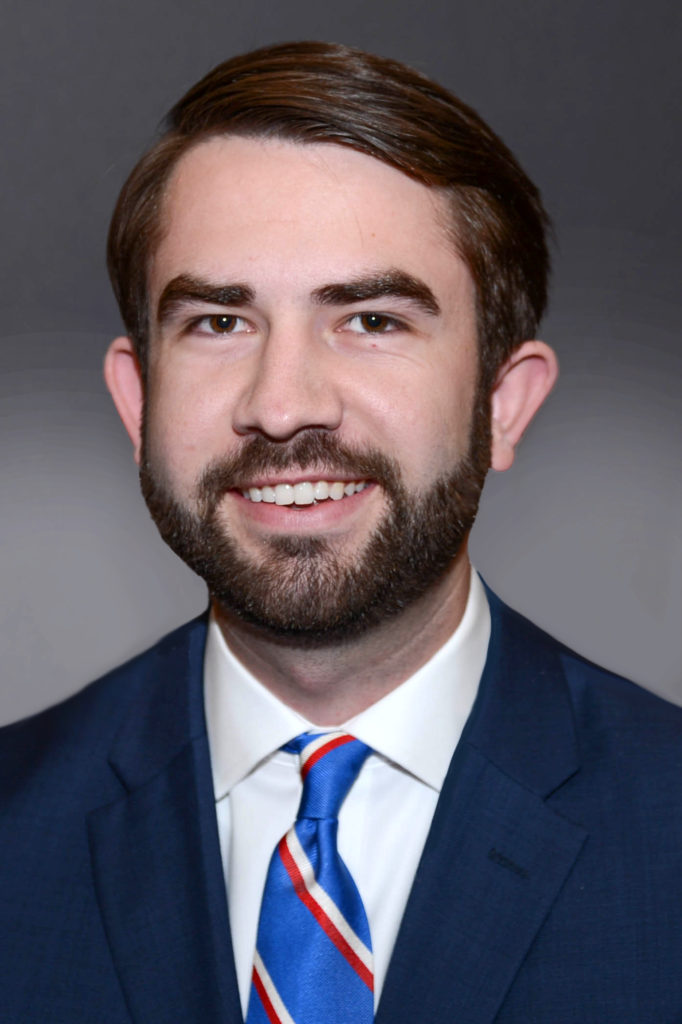 ATLANTA – State Representative Houston Gaines (R-Athens) today announced that the Georgia House of Representatives passed House Bill 231 by a vote of 174-0 on Monday, March 8, 2021. This legislation, which was sponsored by Rep. Gaines, would create a new type of temporary protective order for victims who experience abuse by a dating partner.

"The unanimous passage of House Bill 231 marks a significant step forward in our fight against domestic violence in Georgia," said Rep. Gaines. "Currently, Georgia is one of three states that does not offer civil protection for victims of dating violence. Temporary protective orders are tools for victims seeking safety from abuse and are an effective mechanism for abuser accountability. However, our current law denies access to potentially life-saving relief for some of the most at-risk victims, and HB 231 would improve Georgia law to offer safety to those victims who are most vulnerable. I want to thank the advocates who have worked so hard on this legislation and my colleagues for their bipartisan support."
House Bill 231 would create a separate temporary protective order (TPO) for dating violence victims which is currently not covered by a TPO for family violence. These TPOs would cover felonies, simple battery, aggravated battery, aggravated assault and stalking between two people with whom a pregnancy has developed or who are in a dating relationship. Under HB 231, a dating relationship is defined as a committed, romantic relationship that involves an intimacy level above that of a mere friendship, but it would not require sexual involvement to be considered a dating relationship.
This bill would ensure that victims in abusive dating relationships have access to immediate relief and would allow judges to order the abuser to seek counseling or participate in educational programs offered by the state. Within 10 days of a petition being filed, a hearing would be held in order for the petitioner to present his or her evidence, and the presiding judge would consider the factors specifically outlined to confirm the existence of a dating relationship.
HB 231 will now undergo consideration by the Senate.
For more information on HB 231, please click here or see below.
---
First Reader Summary for HB231: A BILL to be entitled an Act to amend Article 7 of Chapter 5 of Title 16 and Article 1 of Chapter 13 of Title 19 of the Official Code of Georgia Annotated, relating to stalking and granting of relief by superior courts, respectively, so as to expand the applicability of protective orders involving victims of stalking; to revise the definition of family violence to include certain acts between persons through whom a past or present pregnancy has developed or persons in a past or present dating relationship for the granting of protective orders and other relief; to provide for definitions; to require the court to make certain findings prior to granting protective orders alleging dating relationships; to provide for related matters; to repeal conflicting laws; and for other purposes.
house bill 231 03092021

---
Representative Houston Gaines represents the citizens of District 117, which includes portions of Barrow, Clarke, Jackson and Oconee counties. He was elected to the House of Representatives in 2018 and currently serves as Vice Chairman of the Appropriations Subcommittee on Higher Education and Secretary of the Health & Human Services Committee. He also serves on the Special Committee on Access to the Civil Justice System, Special Committee on Election Integrity and the Code Revision, Insurance, Juvenile Justice and Ways & Means committees.