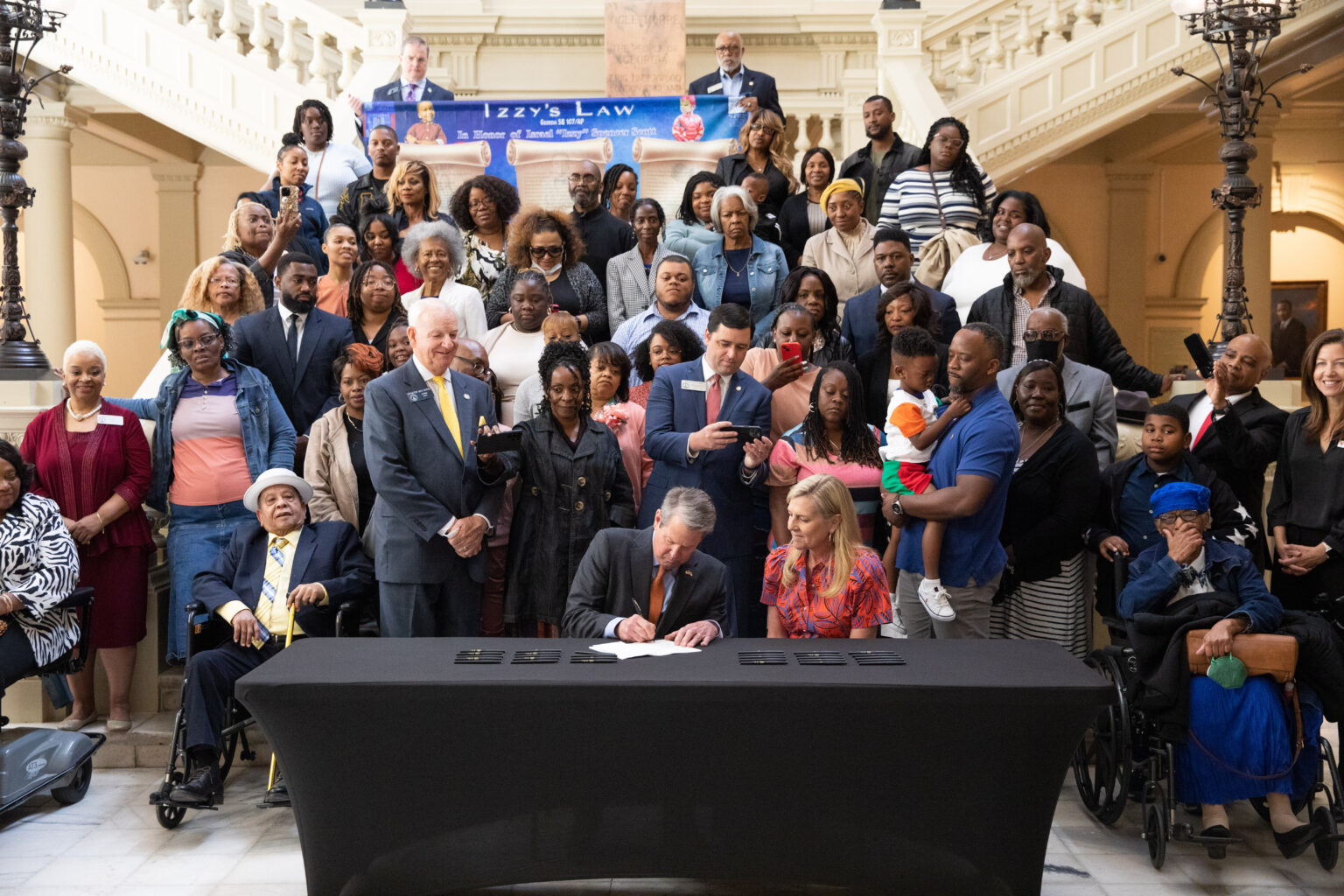 Yesterday, Governor Brian Kemp signed Senate Bill 107, also known as Izzy's Law, in the north wing of the Georgia State Capitol, surrounded by the family of Israel "Izzy" Scott. Izzy's Law, sponsored by Sen. Max Burns (R – Sylvania), will require the Department of Public Health to develop a widely-accessible safety plan for aquatic activities based on the standards for nationally-accredited swim instructors.
"I am honored to see Governor Kemp sign this important measure with bipartisan support," said Sen. Burns. "Being joined by the Scott family today has made this experience all the more impactful. The Scott family has advocated through a period of insurmountable grief for the sake of children in our state and this law is a reflection of that hard work. I am humbled to have worked with them through every step of the legislative process. Izzy's Law will aid in providing a safe environment for our children to learn how to swim and further protect young people throughout the state."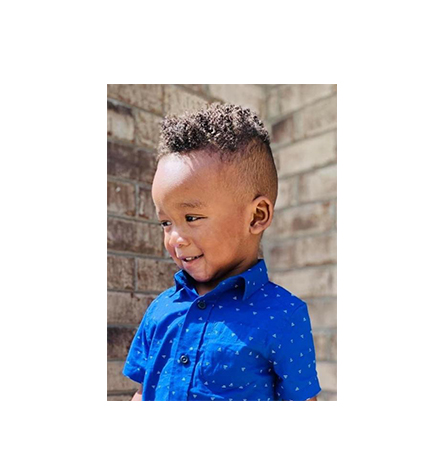 "This piece of legislation honors the life and family of Izzy Scott," said Senator Harold Jones (D – Augusta). "Izzy's death shook our entire community. I am so grateful to the Scott family and Sen. Burns for their role in this important measure that will impact not just the city of Augusta, but the entire state of Georgia."
Izzy's Law is named after Israel "Izzy" Scott, a 4-year-old who died as a result of a drowning accident during a backyard swim lesson in Burke County, Georgia on June 14, 2022.
Read the full version of Izzy's Law here.
---
Sen. Max Burns serves as Chairman of the Senate Committee on Ethics. He represents the 23rd Senate District, which includes Burke, Emanuel, Glascock, Jefferson, Jenkins, McDuffie, Screven, Taliaferro, and Warren County as well as portions of Columbia and Richmond County. He may be reached by email at max.burns@senate.state.gov
Sen. Harold V. Jones II serves as the Democratic Whip. He represents the 22nd Senate District, which includes portions of Richmond County. He may be reached at 404.656.0036 or by email at harold.jones@senate.ga.gov.