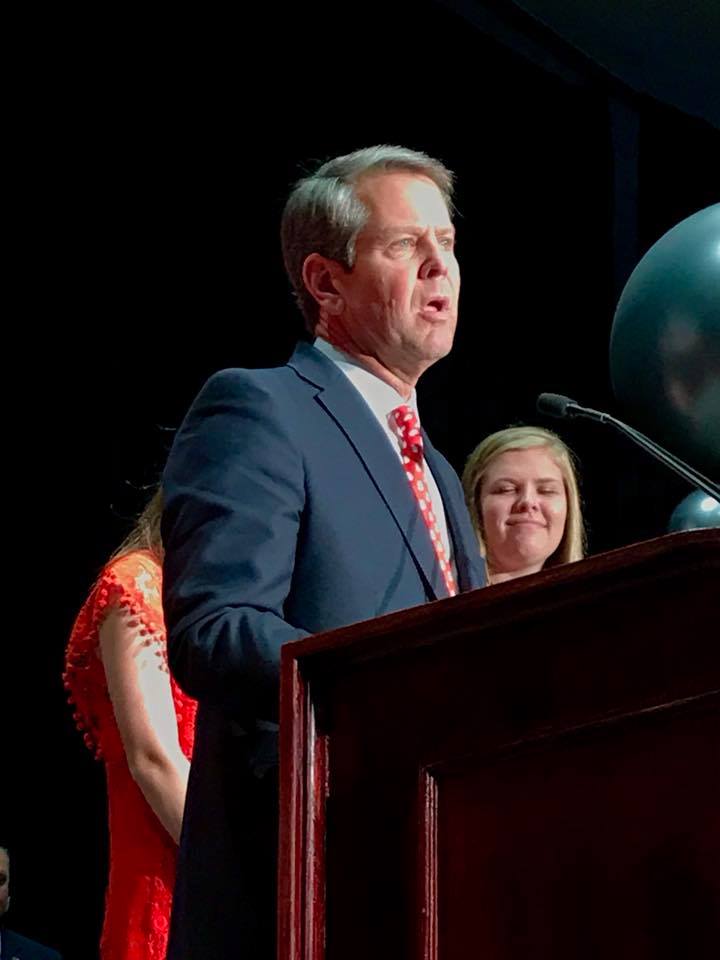 To keep state government efficient and effective, Governor Brian P. Kemp has instructed all state government offices to develop proposals to reduce spending by 4% in the amended fiscal year 2020 budget and 6% in the fiscal year 2021 budget. Governor Kemp reminded state officials of his pledge to always put hardworking Georgians first, tasking them with proactive strategic planning and innovative leadership for better utilization of future taxpayer resources.
"It's a great time to be a Georgian. Job growth is breaking records, companies from all around the world have the Peach State on their minds, and our ports are firing on all cylinders," said Governor Kemp. "Georgia has maintained our coveted AAA bond rating, saved for a rainy day, and invested in our values and priorities."
"Thanks to years of strong, conservative leadership and pro-growth policies, our state's economy is thriving. To secure an even brighter future for our state, we must continue to budget conservatively, spend wisely, and put Georgia taxpayers first. That's why I have instructed all state government offices to reduce expenditures and streamline operations through proactive leadership. By reducing waste and ending duplication in government, we can keep Georgia the best place to live, work, and raise a family," said Kemp.
Earlier today, the Governor's Office of Planning and Budget (OPB) sent a letter to all state government offices with instructions for submitting future budget proposals.
Each year, OPB solicits budget proposals from state government offices to develop the Governor's recommendations for an annual budget, which is presented to the General Assembly for approval. State government offices must provide their budget submissions and strategic plans to OPB by Friday, September 6, 2019 using this Four-Point Plan:
Make Georgia #1 for Small Business
* Cut obsolete, unnecessarily burdensome, and bureaucratic hurdles for small business
* Maintain Georgia's competitive tax environment
* Develop a skilled workforce to meet current and future needs across the industry
* spectrum
* Expand Georgia's role as a world-renowned hub for global commerce
* Ensure taxpayers can easily navigate and find necessary information through government
* interfaces
Reform State Government
* Maintain Georgia's AAA bond rating
* Maximize taxpayer value with conservative budgeting
* Expand public-private partnerships and leverage technology to best utilize limited state
* resources
* Improve agency call centers and similar constituent services to be courteous and helpful
Strengthen Rural Georgia
* Increase rural broadband access for economic growth, educational opportunity, and
* healthcare access
* Deploy regional strike teams to areas with economic challenges or lessening populations
* to collaborate with local leaders and seek opportunities for growth
* Address Georgia's teacher shortage by removing barriers to professional entry and
* increasing pay
* Dismantle Common Core and reduce high-stakes testing for a more student-centric
* approach to learning
* Improve literacy rates for students in third through twelfth grades
Put Georgians First
* Crack down on gang activity and human trafficking affecting every community across
* Georgia
* Lower costs, improve quality, and increase access to quality healthcare in every region
* Continue efforts to keep students, teachers, and personnel safe on campus
* Expand access to mental health resources in schools for children and young adults
This is a press release from the Office of Governor Brian Kemp.