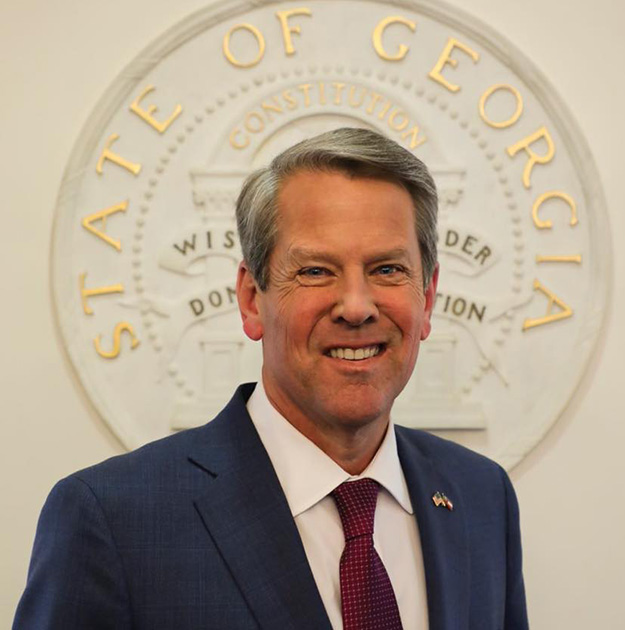 Monday, Governor Brian P. Kemp signed the FY 2024 budget and House Bill 408 into law at the Hyundai EV factory site in Ellabell, Georgia. HB 19, sponsored by the Speaker of the House, Representative Jon Burns (R – Newington), is the state budget for Fiscal Year 2024 which will begin on July 1, 2023, and end on June 30, 2024. The budget provides funding for government operations in all state departments, boards, bureaus, commissions, and institutions. HB 408, sponsored by Representative Bruce Williamson (R – Monroe), will change the applicable end date of a tax exemption for competitive projects of regional significance to December 31, 2026.
"I want to express my gratitude to members of the Georgia General Assembly and Governor Kemp for signing these two bipartisan pieces of legislation," said Senator Ben Watson, M.D. (R – Savannah). "As State Senator for District 1, I have seen how Savannah and the surrounding areas have grown due to conservative fiscal policies and a focus on economic development. HB 408 will allow our port city to continue this advancement. HB 408 provides a tax exemption for projects that are of regional significance and Senate District 1 has no shortage of critical economic projects in progress.
"Furthermore," Sen. Watson continued, "as Chairman of the Appropriations Subcommittee on Health and Human Development, I worked closely with members of the Senate Appropriations Committee and healthcare groups across our state to craft this budget. I am thankful for Senate Appropriations Chairman Senator Blake Tillery (R – Vidalia) for his leadership and dedication and my fellow Subcommittee members for their work on the FY 24 budget. The budget reflects several Senate-led initiatives, including increased funding for COMP waivers for those with intellectual and developmental disabilities, increased funding for neurology assessments and funding for home care deficits that address gaps in our foster care system. These two measures will go a long way in helping our state accomplish its economic goals and improve healthcare for all Georgians."
For the full text of HB 19, read here.
For the full text of HB 408, read here.
---
Sen. Ben Watson serves as Chairman for the Senate Committee on Health and Human Services. He represents the 1st Senate District, which includes Bryan and Liberty, and half of Chatham County. He may be reached by phone at 404.656.7880 or by email at ben.watson@senate.ga.gov