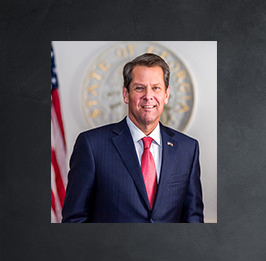 Following the passage of coronavirus aid legislation by the U.S House of Representatives with unanimous support of Georgia's Democratic members of Congress, Governor Brian P. Kemp issued the following statement:

"It is very disappointing to see Georgia Democrats vote to send $1.3 billion less to our state than previous federal aid formulas would have allocated to the Peach State. Instead of using allocation formulas that enjoyed bipartisan support and provided funds based on population, this legislation rewards lockdown states with high unemployment rates.
"Those additional funds could be utilized to get every student back in the classroom five days a week, expand internet access to rural and underserved communities, increase support for Historically Black Colleges and Universities, provide aid to families who adapted to virtual learning, and strengthen community and local government responses to the pandemic.
"I strongly urge our two U.S Senators to use their considerable influence in an evenly divided Senate to level the playing field for hardworking Georgians and put the people of our state ahead of Chuck Schumer and Nancy Pelosi's pandemic politics.
"Out of all fifty states, this bill hits Georgia the hardest and rewards California and New York the most."