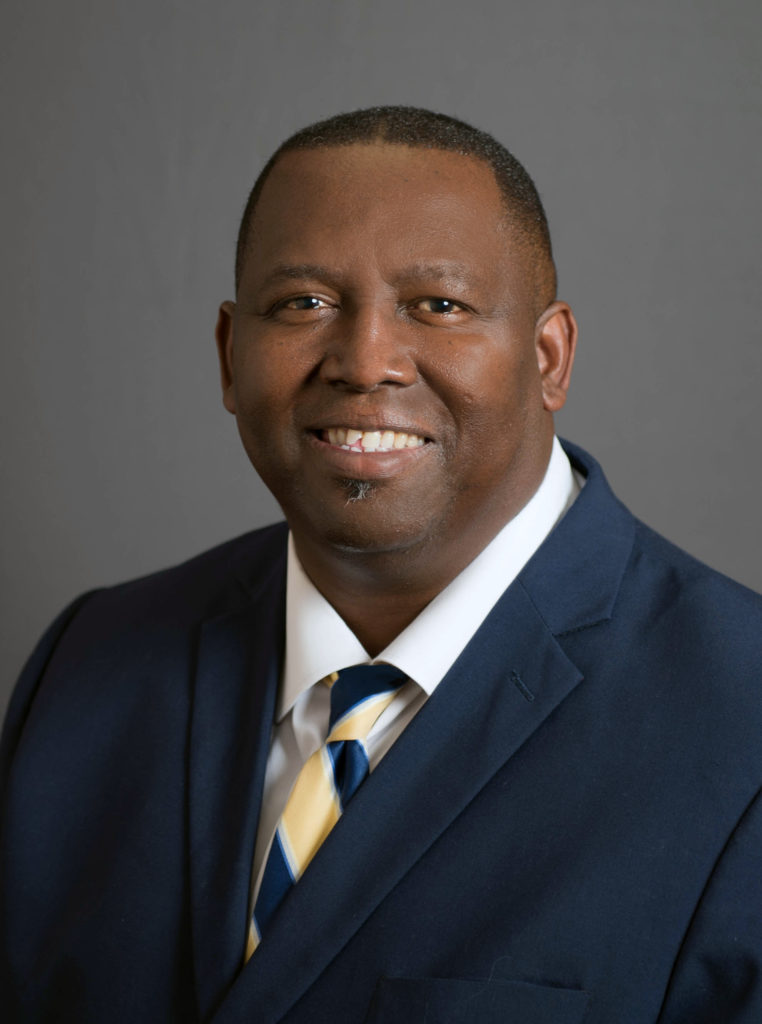 ATLANTA – State Representative Carl Gilliard (D-Garden City) today announced that he has partnered with St. Joseph's/Candler Health System, local churches and an advisory group of 10 local faith leaders in Savannah to expand COVID-19 vaccination efforts for underserved communities. Through this partnership, Rep. Gilliard seeks to create points of distribution to vaccinate the underserved and ensure the community has vital information to address misconceptions about the COVID vaccine.

"This is a wake-up call for us as a community," said Rep. Gilliard. "We remember those who weren't at our tables during this past holiday season, and we know that we have to do something to alleviate this virus. I am elated that we have come together to focus on what we can do to get this vaccine to communities who need it, especially the underserved and minorities. They have been disproportionately affected during the pandemic. It is my hope that this partnership of St. Joseph's/Candler and the faith-based community is a model for the state and the nation. I am grateful that St. Joseph's/Candler would take the lead on this and involve the faith-based community to amplify their voice."
Since January 2021, Rep. Gilliard has been meeting with St. Joseph's/Candler and faith leaders to get feedback on barriers to access the vaccine, as well as learn about perceptions and concerns of their congregations that may prevent individuals from wanting the vaccine. With this input, a plan was developed, and the group is beginning to execute programming geared towards these communities.
"Simply, we want to be sensitive and address any barriers to getting the vaccine for communities who are traditionally underserved or have had a harder time getting healthcare," said Paul P. Hinchey, President and CEO of St. Joseph's/Candler. "We've seen throughout this pandemic that it has disproportionately affected underserved communities and this coalition is going to fight that."
The vaccine education portion of this plan will begin this month. Rep. Gilliard and St. Joseph's/Candler are collaborating with local officials at the Georgia Department of Public Health (DPH) on vaccine procurement. However, the vaccine distribution schedule for participating churches will be contingent upon when the state's tiered roll out plan for distribution to underserved communities is enacted. In the meantime, the local health department will assist with providing vaccines to approximately 1,000 individuals in underserved communities who are 65 and older through locations identified by the advisory group.
"We have very supportive leadership at our local Department of Public Health," added President Hinchey. "When Rep. Gilliard and I called Dr. Lawton Davis and told him what we wanted to do, he immediately offered his help and assistance. In fact, he said, let me help you get started right away with some vaccine for underserved individuals who are 65 and up while you prepare for a roll out for the larger underserved community.  He told us if we could get the locations, DPH would get the resources and vaccine right away."
St. Joseph's/Candler is a 714-bed, magnet-designated health system for nursing excellence with a focus on the latest technologies and research. It is anchored by St. Joseph's Hospital and Candler Hospital in Savannah. Its comprehensive network includes centers of excellence for oncology, cardiovascular, neurosciences, women's and children's services, orthopedics, pulmonary medicine and a variety of other disease specialties. SJ/C's Nancy N. and J.C. Lewis Cancer & Research Pavilion has been selected to be part of the National Cancer Institute's Community Oncology Research Program. St. Joseph's/Candler is a not-for-profit health system serving 33 counties in southeast Georgia and three in the South Carolina Low Country and is the largest and only faith-based institution in the region. Working with local faith leaders to connect underserved communities with the COVID-19 vaccine is an extension of its vital mission.
For more information on St. Joseph's/Candler Health System, please click here.
---
---
Representative Carl Gilliard represents the citizens of District 162, which includes portions of Chatham County. He was elected to the House of Representatives in 2016 and currently serves on the Appropriations Subcommittee on Economic Development and the Legislative & Congressional Reapportionment, Insurance, Interstate Cooperation, State Properties, Creative Arts & Entertainment and Transportation committees.