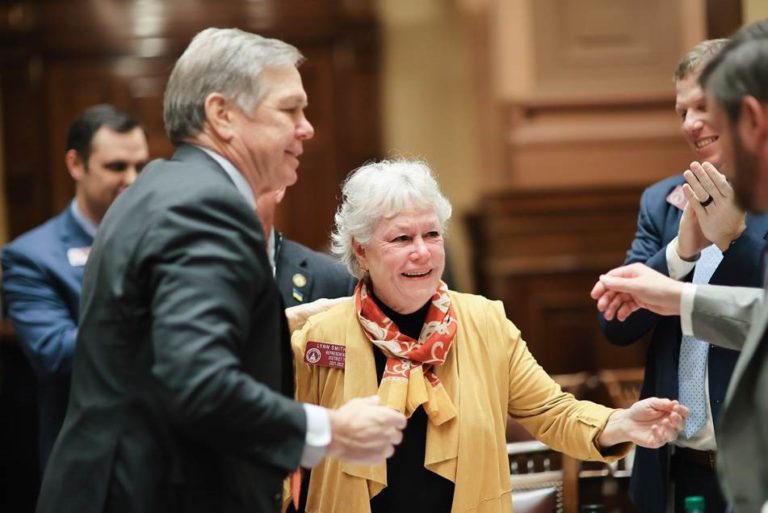 State Representative Lynn Smith (R-Newnan) today announced that the Georgia House of Representatives unanimously passed House Resolution 594, legislation that would provide tax relief following natural disasters, on Friday, March 11, 2022.
"House Resolution 594 provides the rare opportunity to look past our political differences to love our neighbors greater than ourselves," said Rep. Smith. "I want to thank my colleagues in the Georgia House for unanimously choosing to provide this option to communities who may face the same devastation that Coweta County did last year. It still breaks my heart that federal funding was denied for individuals, but HR 594 would allow local governments to step in and provide an alternative pathway to direct relief for citizens in the future, especially if the federal government in Washington fails to do so."
House Resolution 594 would authorize the governing authority of each county, municipality, consolidated government and the board of education of each independent and county school system in Georgia to grant temporary tax relief to properties that are severely damaged or destroyed as a result of a natural disaster and that are located within a nationally declared disaster area. This resolution also includes the required ballot language to ratify this amendment. Local governments would not be obligated to provide this type of tax relief, and it would be up to these local governments to determine how to implement this legislation locally.
If this legislation is enacted, HR 594 would not be retro-active in providing relief for past disasters, but it would be an option for local governments to implement for future disasters.
Rep. Smith brought this legislation forward after learning that a local property owner was required to pay annual taxes on property that was destroyed by a natural disaster during that tax year.
HR 594 First Reader Summary: A RESOLUTION proposing an amendment to the Constitution of the State of Georgia so as to provide that county and municipal governing authorities shall be authorized to grant temporary tax relief to properties severely damaged or destroyed as a result of a disaster and located within a nationally declared disaster area; to provide for related matters; to provide for the submission of this amendment for ratification or rejection; and for other purposes.
HR 594 03152022

Read more on HR 594 here.
---
Representative Lynn Smith represents the citizens of District 70, which includes portions of Carroll and Coweta counties. She was elected to the House of Representatives in 1996 and currently serves as Chairman of the Natural Resources & Environment Committee. She also serves on the Special Committee on Election Integrity, Appropriations Subcommittee on General Government, Legislative & Congressional Reapportionment, Creative Arts & Entertainment and Rules committees.
---
legis.ga.gov