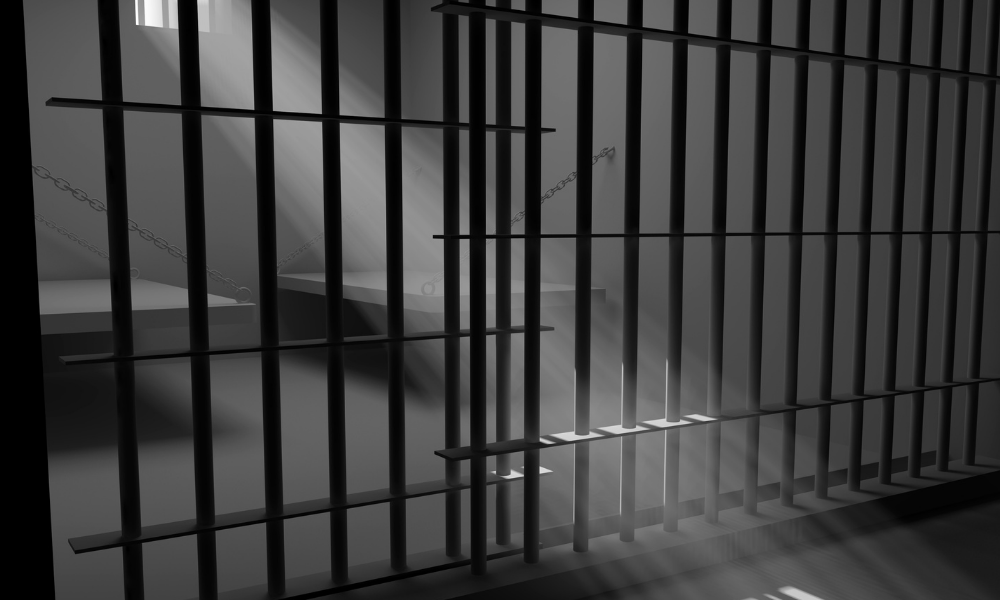 The House Public Safety & Homeland Security Committee, chaired by State Representative J. Collins (R-Villa Rica), today passed House Bill 1553, or Bishop's Law. Introduced by State Representative Clint Crowe (R-Jackson), Bishop's Law would require individuals convicted of killing a police officer to serve their sentences in the state's highest security prisons.

"The families of our fallen officers have suffered enough, and Bishop's Law would prevent these families from ever being victimized again," said Rep. Crowe. "When I was serving as a 9-1-1 dispatcher at 20 years old, Captain Bishop inspired me to become a law enforcement officer myself, so I am proud to carry this legislation on behalf of his family. Those who murder law enforcement officers should never have the chance to obtain contraband to harass the victim's family. I want to thank Chairman Collins for helping me push this legislation forward and giving it a chance to become a law as soon as possible."
"I still remember that horrific day when Captain Bishop's life was taken," said Chairman Collins. "I want to commend the Georgia Department of Corrections for quickly moving this offender back into a maximum security prison. However, this incident has brought our attention to this very real and unfortunate issue. This bill is vitally important to preventing this from ever happening again."
Dedicated to fallen police officer Captain Robbie Edward Bishop, HB 1553 would require offenders convicted of murdering a peace officer in the line of duty to be housed in a facility with staffing and physical security measures designed for offenders requiring the maximum level of oversight. If the Georgia Department of Corrections (DOC) seeks to transfer one of these inmates, the department must provide written justification, and the department must notify the victim's family before the transfer.
This legislation would also require the board of the DOC to collect and analyze data and performance outcomes relevant to this level and type of treatment given to an inmate. The DOC would then prepare an annual report regarding such information for the governor, lieutenant governor, the speaker of the House of Representatives, as well as the chairs of the House and Senate Judiciary committees.
Captain Bishop was a well-known drug interdiction officer who was shot and killed during a traffic stop in 1999. In 2001, Jeffrey McGee was convicted of first-degree murder and sentenced to life in prison without parole.
McGee was recently moved from a maximum security prison to a medium security facility, where he obtained a contraband cellphone. McGee allegedly used this cellphone to harass the Bishop family on social media at this facility. Following this incident, McGee was transferred back to a maximum security facility in February 2022.
Rep. Crowe and Chairman Collins worked closely with Butts County Sherriff Gary Long and the Bishop family to draft this legislation. Rep. Crowe served in law enforcement for more than 20 years. Chairman Collins served as the mayor of Villa Rica, and following Bishop's death, he helped dedicate a local facility in Bishop's honor.
HB 1553 First Reader Summary: A BILL to be entitled an Act to amend Chapter 2 of Title 42 of the Official Code of Georgia Annotated, relating to board and Department of Corrections, so as to provide for adoption of rules and regulations by the board of the Department of Corrections; to provide for the adoption of a rule relating to housing an inmate convicted of murder of a peace officer killed in the line of duty in a close security facility; to provide for the adoption of a rule relating to any transfer of such inmate to a lower security facility; to provide for a short title; to provide for definitions; to provide for related matters; to repeal conflicting laws; and for other purposes.
HB1553

Read more on HB 1553 here.
---
Representative Clint Crowe represents the citizens of District 110, which includes portions of Butts, Henry and Newton Counties. He was elected to the House of Representatives in 2020 and currently serves on the Banks & Banking, Public Safety and Homeland Security and State Planning & Community Affairs committees.
Representative J. Collins represents the citizens of District 68, which includes portions of Carroll and Douglas counties. He was elected to the House of Representatives in 2016 and currently serves as Chairman of the Public Safety & Homeland Security Committee and Secretary of the Juvenile Justice Committee. He also serves on the Special Committee on Access to the Civil Justice System, Appropriations Subcommittee on Transportation, Regulated Industries and Governmental Affairs committees.
---
legis.ga.gov