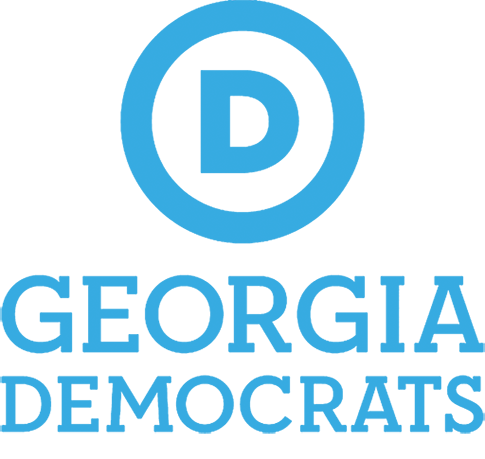 The Democratic Party of Georgia recently announced new additions to its growing team. The hires include Senior Communications Advisor Alex Floyd, Deputy Digital Director Naomi Rutagamara, Finance Assistant Cristina Andino, and Field Organizers Nkosi Belle, Wayne Rocque, and Gabriel Sanchez.
Democratic Party of Georgia Executive Director Scott Hogan released the following statement:
"Georgia is THE battleground, and Georgia Democrats are playing to win all across the state from Atlanta to Augusta and from Blue Ridge to Bainbridge. With two Senate seats, competitive House races, the state legislature, and the Presidency on the ballot, the Democratic Party of Georgia is building an operation that will talk to every voter, protect every vote, and elect strong Democrats up and down the ticket. I am thrilled to welcome Alex, Naomi, Cristina, Nkosi, Wayne, and Gabriel to our growing team, and know that their experience will help us turn Georgia bright blue." 
Alex Floyd, Senior Communications Advisor
Alex Floyd joins the DPG with significant communications experience working for Democratic campaigns and progressive causes around the country. He most recently served as Press Secretary for NARAL Pro-Choice America focusing on their national political work and electoral program. Alex is a Georgia native with prior campaign stints in Wisconsin and the Northeast in addition to work in Georgia politics.
Naomi Rutagarama, Deputy Digital Director
Naomi Rutagarama comes to the Party from the Democratic Congressional Campaign Committee, where she helped raise money online for Democratic House Candidates. Prior to that, Naomi served as a Digital Strategist for Stacey Abrams' gubernatorial campaign, driving social engagement and digital organizing efforts. Naomi is a proud alumnus of the University of Rochester and looks forward to spending a winter free of snow and negative degree wind chill.
Cristina Andino, Finance Assistant
Cristina Andino joins the DPG as a Finance Assistant following her work as one of the founding members of the DNC's Organizing Corps 2020 program in Atlanta. A South Florida native, Cristina was inspired to move to Georgia after working in real estate in Florida, Arkansas, and Oklahoma to help combat voter suppression and elect Democrats. Cristina lives in College Park with her family.
Nkosi Belle, Field Organizer
Nkosi Belle was raised on the southside of Atlanta, and has been involved in Georgia politics for as long as he can remember. He has experience from numerous political campaigns in Georgia, as well as experience for the Fulton County District Attorney's Office and the City of Atlanta. Nkosi is a proud alumnus of Valdosta State University, and is a member of Phi Beta Sigma Fraternity Inc.
Wayne Rocque, Field Organizer
Originally from Washington State, Wayne Rocque brings his understanding of inclusive voting rights legislation and grassroots activism to the DPG. He is committed to ensuring that marginalized and underrepresented voices are centered in all our politics, and is particularly focused on communities of color and non English speakers. Wayne is from Seattle, WA and is a graduate of Seattle Central College and Western Washington University.
Gabriel Sanchez, Field Organizer
Gabriel Sanchez is joining the DPG field team after working for a variety of progressive causes, including as Representative Sam Park's legislative aide for the 2019 session, as a field manager for the Human Rights Campaign in Georgia, and as a fundraiser for the DPG's Grassroots Georgia program. Gabriel is a first-generation Georgian born and raised in Woodstock, Georgia, and is proud of his family's Colombian heritage.
This is a press release from the Georgia Democratic Party.