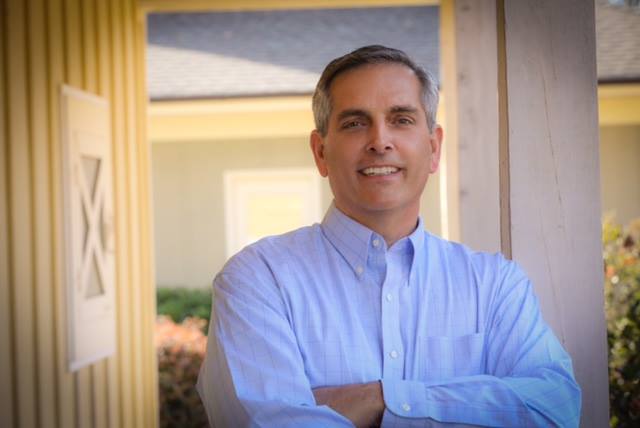 Secretary of State Brad Raffensperger announced Monday that he is instructing elections officials for the state and individual counties to be on heightened diligence against possible cybersecurity attacks following a warning issued by the U.S. Department of Homeland Security.

"Nothing is more important than the security and integrity of elections," Raffensperger said. "The state's election system uses the most advanced protections against cyberattacks and draws on the advice and best practices of national experts. While no specific threat has been identified, this latest warning serves as a reminder that we can never lower our guard."
The Multi State Information Sharing and Analysis Center and the Department of Homeland Security have notified the Georgia office of the Secretary of State "that Iran is highly likely to retaliate" against the United States and its interests following the airstrikes early Friday, killing a prominent Iranian military official.
"We are continually improving and enhancing our cyber security," responded Raffensperger. "Our goal is both prevention and resiliency in our infrastructure and systems."
There are multiple Cyber Threat Actors beyond Iran, including, but not limited to, Russian, China, Qatar, along with surrogates like Hezbollah. Additionally, homegrown cyber terrorists also pose a risk, according to Raffensperger.
Nearly every county elections office in Georgia is now part of the Election Infrastructure Information Sharing and Analysis Center. The office also instituted cyber training across all those that work in the Elections systems.
To address the ever-changing threat environment, Raffensperger specifically charged the Secretary of State's IT department to focus on cyber hygiene and cyber security.
A National Terrorism Advisory System Bulletin issued by Acting Secretary of Homeland Security Chad F. Wolf warned of a rising threat level following Friday's airstrike.
"At this time there is no specific, credible threat against the homeland. The (U.S. Department of Homeland Security) issued this bulletin to inform, share protective measures, and reassure the American public, state and local governments, and private sector partners that the Department of Homeland Security is actively monitoring and preparing for any specific, credible threat, should one arise" Wolf said. "The Department is operating with an enhanced posture and various operational components are taking protective measures where prudent and necessary. We have been in constant communication with Congress and interagency partners. The American people should feel assured the entire Department is working for them to keep them safe."
The bulletin, which expires Jan. 18, notes that the Iranian government and organizations it supports have said they intend to retaliate against the United States for Qassem Soleimani's death. It also points out that Iran has "a robust cyber program" with the ability to launch disruptive attacks against critical U.S. infrastructure.
Georgia is replacing the voting machines that had been in use since 2002 with a new secure paper-ballot system with enhanced cybersecurity protections. Voting on the new system began Monday in Colquitt, Decatur and Mitchell counties in early voting for the Jan. 28 special election in House District 171, and Raffensperger was in Moultrie to oversee operations.
Raffensperger is Georgia's chief elections official, although county elections officials run the actual elections.
This is a press release from the Georgia Secretary of State's office.