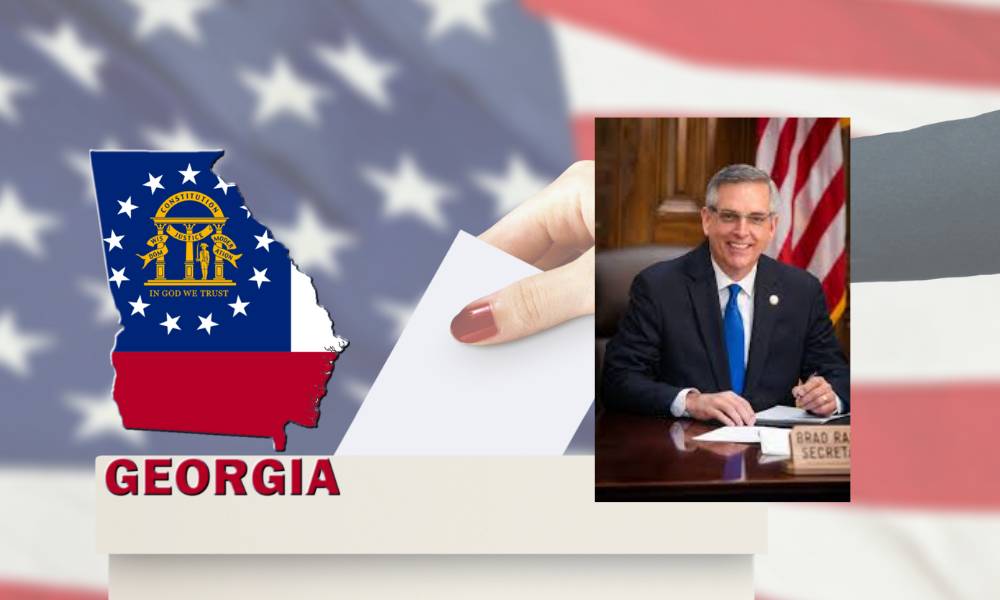 The following is the complete statement from the Georgia Secretary of State's Office:
In a recent article, the Atlanta Journal Constitution's Brad Schrade and Mark Niesse contradicted their paper's own reporting by cherry picking data to attack the Secretary of State's office. Ignoring the many times both Secretary of State's officials and the Atlanta Journal Constitution itself quoted Secretary of State officials saying there were 250 elections investigations relating to all of 2020, the AJC used a quote from Governor Brian Kemp to claim the Secretary of State's office was providing a misleading characterization of the number of elections investigations in Georgia.
"This is just sad," said Secretary of State Brad Raffensperger. "The cherry-picking of data, the blatant manipulation of the facts, and the ignoring of inconvenient reality sounds more like the election disinformation we've been fighting since Election Day, not the objective and honest media coverage we look for. AJC needs to think twice about whether they want to be a source of slanted reporting and click-bait nonsense or a reliable resource for people seeking truth."
In a Thursday story headlined "Georgia officials overstated election investigations," the AJC's Mark Niesse and Brad Schrade pointed to a quote from Governor Brian Kemp saying that the Office of the Secretary of State had "approximately 250 open investigations related to the 2020 General Election." The story makes hay out of the fact that the number for the November elections is 132, but 250 is for the whole year.
The story goes on to allege "it took 10 days after the initial briefing for Raffensperger's office to correct the record."
Unexplained is how, if indeed the Secretary of State's office took so long to correct the numbers, the AJC's own report on the above press release noted that "the [Secretary of State's] office says it is investigating more than 250 allegations involving this year's elections":
In fact, Greg Bluestein, the AJC's political reporter, Tweeted a screenshot of the press release at the time and commented, "Ahead of Trump's visit, @GovKemp and the @GaSecofState announce that the Georgia Bureau of Investigation will help probe roughly 250 open investigations related to the 2020 vote."
Notably, in Tweeting out the new story, Bluestein misrepresents the numbers anyway. He writes "Georgia's top elections official said his office had opened more than 250 active investigations into potential voter fraud in 2020," which is accurate and how the Secretary of State's office represented it all along. He then adds that "the actual number is approximately 130," which is only true of the November elections, as the Secretary of State's office and the actual story notes. Finally, Bluestein writes that "most involve procedural matters unrelated to fraud," implying, without evidence, that the Secretary of State's office had said they were all fraud investigations.
In a December 7 AJC story, the AJC's David Wickert wrote, in reference to the exact same press release, that "The secretary's office is investigating about 250 cases of alleged improprieties involving 2020 elections. On Friday, Raffensperger announced the GBI will assist in those investigations":
A November 30 AJC story, four days before the release mentioned above, reported that "Raffensperger said his office is investigating more than 250 allegations involving this year's election":