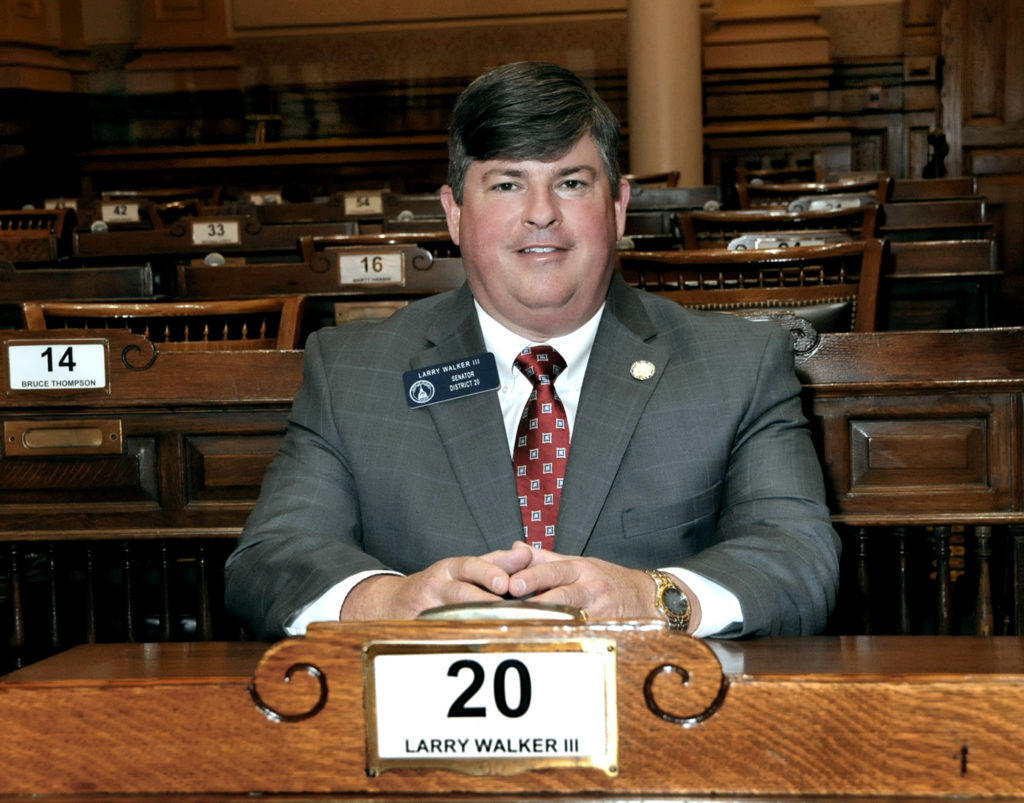 ATLANTA (March 3, 2021) | Yesterday, Senate Bill 218 and Senate Resolution 134, both sponsored by Sen. Larry Walker (R – Perry), received unanimous passage out of the Senate Government Oversight Committee and are now up for consideration by the Senate Rules Committee.

"As legislators, one of our primary duties is to ensure that we are good stewards of taxpayer dollars," said Sen. Walker. "Part of that, is making sure that public policy directs compensation of public officials in a fair and balanced manner. SB 218 and SR 134 are two bipartisan measures that work in tandem to guarantee that funds are being utilized in the best manner and are not being provided to individuals who are no longer performing their duties. I am honored to have received the support of the committee, and I look forward to continuing to work with my colleagues in both Chambers on these common-sense bills."
Under the provisions of the two pieces of legislation, compensation for a public official indicted for a felony and suspended from office would cease to be paid pending the final outcome of their case. SR 134 would propose an amendment to the Georgia Constitution and if passed, the option to suspend compensation would be offered on ballots to Georgia voters. More information on SB 218 can be found here and more information on SR 134 can be found here.