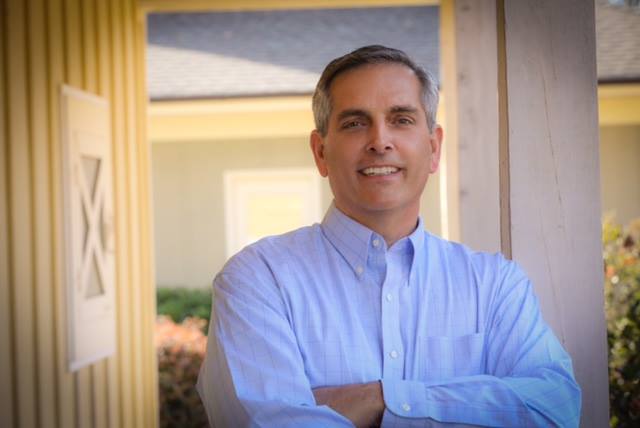 Georgia Secretary of State Brad Raffensperger is trying to combat a voter purge and change of address narrative ahead of the issuance of change of address notices.
His office issued a press release Thursday:
In the coming days, county registrars will begin sending notices to Georgia voters who have recently filed a National Change of Address (NCOA) request with the United States Postal Service. The NCOA notices, which will be distributed by county election offices, will request that these voters update their voter registration with their new home address.
"Not only do updated voter rolls ensure safer elections for Georgia's voters, they also cut back on waste and make the registration and voting process far more efficient for voters and election officials alike," said Secretary Brad Raffensperger. "While this type of regular list maintenance is required by law, it is also the common-sense way to bring every voter a better, safer experience on Election Day."
Georgia compares voter rolls with NCOA information every two years to ensure that Georgia voters who have moved are registered to vote in the correct precinct and county. This verification is part of the regular list maintenance of voter rolls required by federal and state law.
"Accurate voter rolls are a crucial component of secure and efficient elections," said Elections Director Chris Harvey. "By partnering regularly with stakeholders like the US Postal Service, we're ensuring that only registered, eligible voters are participating in our elections – and that every voter is assigned to the correct precinct on Election Day."
If a voter has moved within the same county, the voter's address will be automatically updated in the state voter registration system and they will remain registered and active. If the information on the NCOA notice is inaccurate or needs to be updated further, the voter can complete the NCOA confirmation card and return it to their county registrar on the postage-paid form. Voters can also easily update their information online using Georgia's Online Voter Registration System.
If a voter has moved to a new county, they must update their home address within 30 days either with the NCOA confirmation card or through Georgia's Online Voter Registration System. If an out-of-county-mover does not update their address within 30 days, they will be changed to "inactive" in the state voter registration system. Inactive voters can still vote (and thereby change their status to "active"), but if they do not vote or have any other contact with their county elections office for two general cycles (4 years), their registration will be cancelled.
Voters with questions about an NCOA notice can contact the Office of the Secretary of State or their county elections office. Voters can also check their registered address using the My Voter Page or update their registered address 24/7 using the Online Voter Registration System.