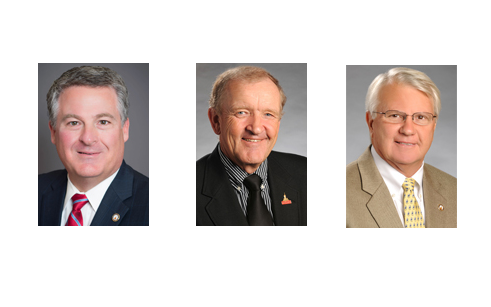 Georgia lawmakers want pure bred dogs to be recognized with their own special day.

House Majority Leader Jon Burns and State Representatives Tom McCall and David McKnight – all Republicans – filed House Bill 999 last week to set May 1st of every year as "Pure Bred Dog Day" in Georgia.
Specifically, HB 999 creates a new code section through OCGA 1-4-23, dedicating the day as a state holiday with a designated observance much like the already existent Ronald Reagan Day, Prison Chaplains Appreciation Day, and Water Professionals Appreciation Day.
The legislation reads that the Georgia General Assembly "recognizes the benefits and contributions of purebred dogs to the state of Georgia" as well as the dedicated individuals who develop and breed these dogs. The legislation refers to pure bred dogs as "living legacies of the cultures that created them" and breeds work alongside humans as "guide dogs, service dogs, conservation dogs, livestock guardians, search and rescue dogs, earth dogs, police dogs, canine soldiers serving by the sides of our military men and women, and guardians of family, home, and hearth."
"[T]he the purpose-bred dog and the predictability of its breed should be cherished and preserved," the bill reads.
In 2016, Georgia made 'the Adoptable Dog' the official state dog of Georgia.
The latest measure has been assigned to the House Agriculture & Consumer Affairs Committee.
You can read the bill below.
HB 999