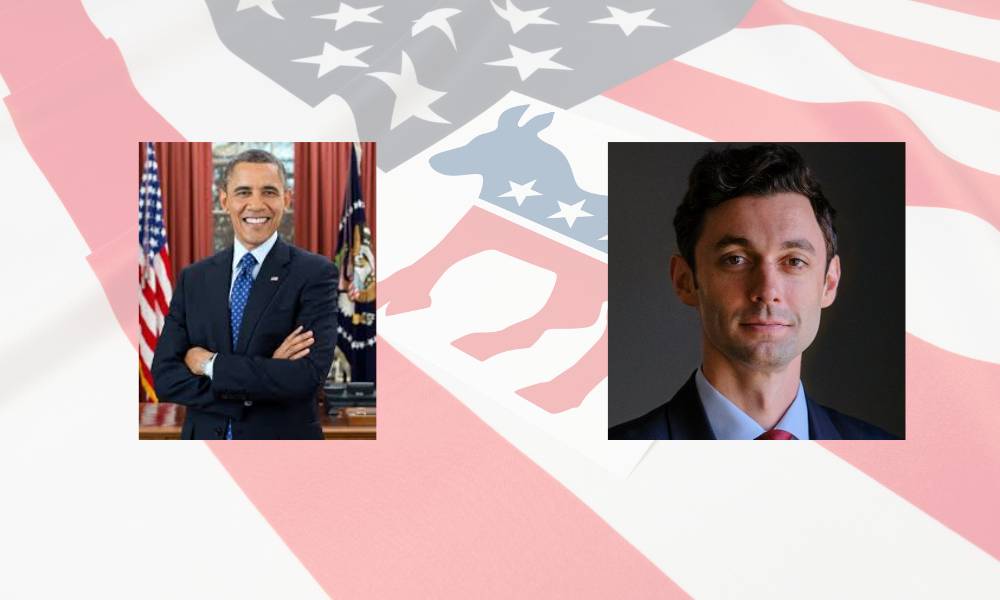 Former President of the United States Barack Obama has endorsed investigative journalist and Georgia Democratic U.S. Senate nominee Jon Ossoff in his race against Sen. David Perdue and Libertarian Shane Hazel.
President Obama served as the 44th President of the United States from 2009 to 2017 and previously served in the U.S. Senate from 2005 to 2008.
In his endorsement of Ossoff and several other candidates nationwide, Obama pointed to the need to protect Americans' health care and those with pre-existing conditions as well as the importance of voting early, either by mail or in-person. Early in-person voting begins in Georgia on October 12.
"I'm proud to endorse these outstanding Democratic candidates who will work to get the virus under control, rebuild the economy and the middle class, and protect Americans' health care and preexisting conditions protections from Republican assault," President Obama said. "They're dedicated to shoring up and strengthening our democracy, a project that's going to take time and require all of us—but it begins by electing Democrats right now. So give these candidates your vote—and vote early if you can, either by mail or in person."
"I'm honored by President Obama's confidence and support," said Ossoff. "At this moment of crisis, America urgently needs unifying, compassionate, and competent leadership — precisely what President Obama provided during eight years in the White House. In 39 days, Georgia will make a historic statement about the America we believe in — an America rooted in our nation's founding promise of universal human rights and inspired by the example of President Obama's superb and historic presidency. Thank you, President Obama."