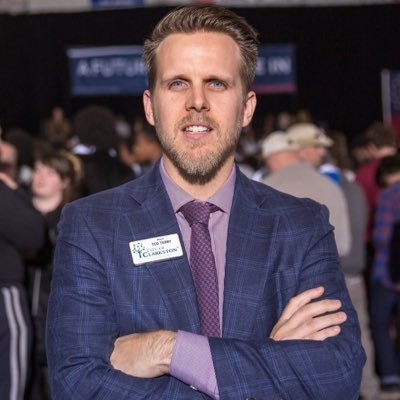 Former Clarkston Mayor, former U.S. Senate candidate, and current candidate for DeKalb County Commission Ted Terry has thrown his support behind a candidate in the race for U.S. Senate.
Terry endorsed investigative journalist and media executive Jon Ossoff, who is running in the Democratic primary for a chance to challenge Republican U.S Senator David Perdue and Libertarian candidate Shane Hazel in November.
Terry served as the Mayor of Clarkston, known as "the most ethnically diverse square mile in America," from January 2014 to March 2020. Terry implemented an "ambitious, progressive agenda, including a $15 minimum wage for city employees, establishment of Election Day as a holiday, the decriminalization of simple marijuana possession, and a commitment for Clarkston to utilize 100 percent clean energy by 2050."
Terry previously ran against Ossoff seeking the Democratic Nomination to challenge Sen. Perdue before ending his bid and opting to run for the DeKalb County Commission.
"I've worked with Jon to advance a progressive agenda in Georgia for over a decade, and I know Jon has the experience, vision, and values to move Georgia forward. I'm excited to join and endorse Jon's campaign," Terry said in a news release issued by the Ossoff campaign. "In the Senate, Jon will fight for massive investment in clean energy, he'll lead on bold criminal justice reform, he'll help expand transit across metro Atlanta, and he'll lead an all-out attack on political corruption. My team and I are all-in to elect Jon as our next U.S. Senator!"
"Ted has been a great mayor for Clarkston, and I'm excited to team up with Ted to mobilize unprecedented youth turnout in 2020," Ossoff said of the endorsement. "Together we'll advance a bold agenda to save our environment, invest in our infrastructure, reform our disgraceful criminal justice system, and get dark money out of politics."
Ossoff will face six other Democrats in the primary on June 9th – Sarah Riggs Amico, Marckeith DeJesus, James Knox, Tricia Carpenter McCracken, Maya Dillard Smith, and Teresa Tomlinson.