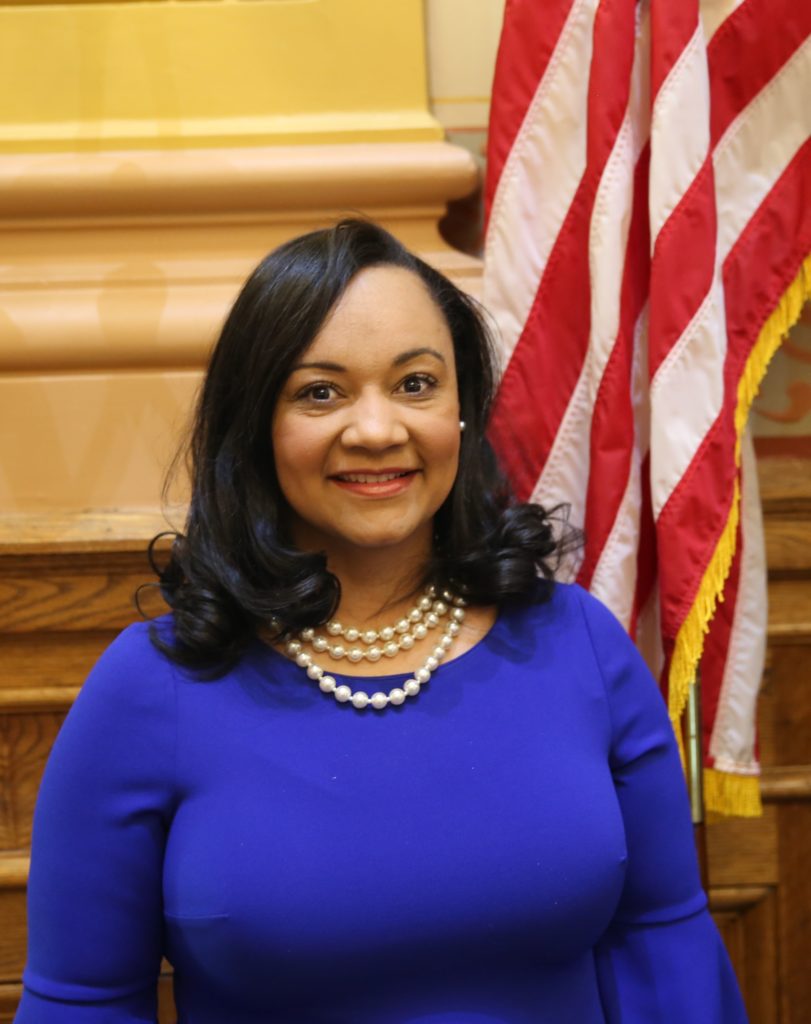 This is a press release and does not indicate support or opposition of any candidate or organization. AllOnGeorgia does not issue endorsements.
End Citizens United (ECU) and Let America Vote (LAV) have endorsed Nikema Williams in Georgia's Fifth Congressional District. Williams is fighting to protect Georgians' voting rights and supports critical reform legislation like the For the People Act, the most sweeping anti-corruption, voting rights and ethics reform bill since Watergate.
"Nikema Williams has been a fearless advocate for women and families as a State Senator in Georgia, and she'll continue that work in Washington," said ECU and LAV President Tiffany Muller. "From speaking out against voter suppression to her commitment to making government more accountable to the people, Nikema is the perfect candidate to fill the seat of late Congressman John Lewis and to honor his legacy as a champion for voting and civil rights. We're proud to endorse Nikema Williams, and we look forward to helping her win."
"Our current system only rewards the wealthy who are able to funnel endless money to support campaigns," said Nikema Williams. "Corporations and lobbyists have excluded Black women from the political process for far too long. Reforming the system will allow all people, regardless of their background, to run for office and participate in our democracy. I'm proud to be endorsed by End Citizens United and Let America Vote, and I look forward to working towards a more just future alongside them."
ECU and LAV recently merged to combat the two biggest challenges facing our democracy: Big Money and voter suppression. ECU is dedicated to getting Big Money out of politics and fixing the rigged system in Washington so that the government works for all Americans. LAV is building a grassroots effort to fight back against voter suppression and protect every American's right to vote.
ECU and LAV will work to end our rigged political system by electing reform champions, passing meaningful legislative reforms, and elevating these issues in the national conversation. ECU has more than four million members nationwide, including over 11,000 in GA-05, and is entirely grassroots-funded with an average donation of just $14. In 2018, over 1,000 LAV grassroots volunteers knocked on over 340,000 doors, made 112,000 calls, and sent 341,000 texts to help elect 100 pro-democracy leaders.