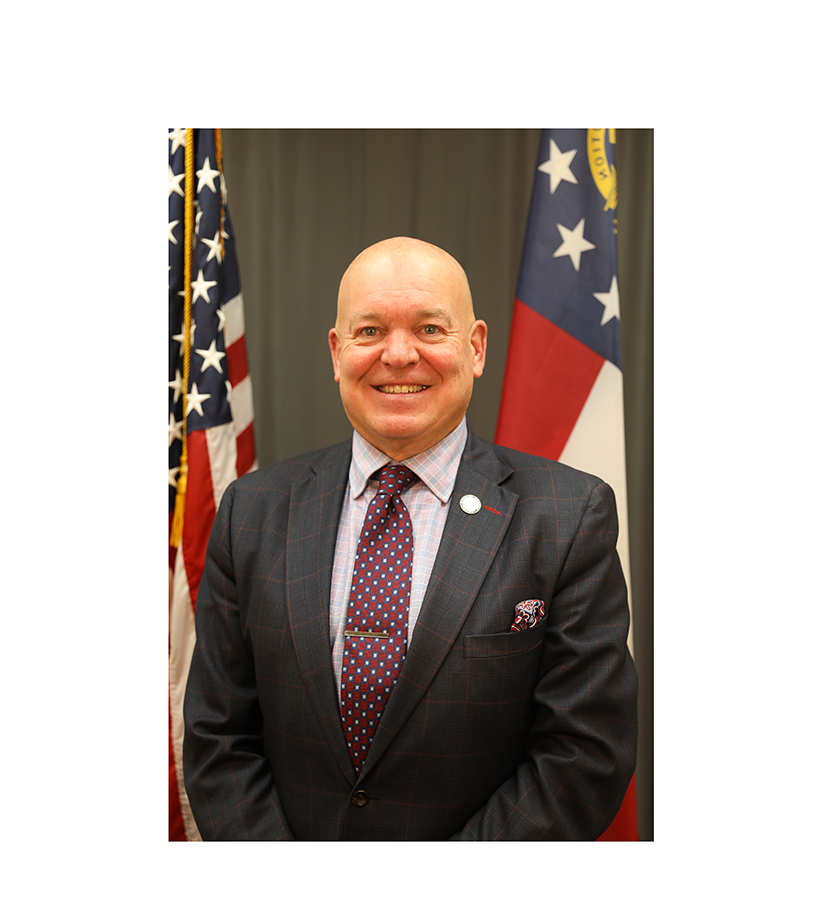 By: Sen. Mike Dugan (R – Carrollton)
With Thursday's adjournment signifying the end of our 18th legislative day, we are quickly approaching the halfway point of the 2022 Legislative Session. This week, a total of fifteen bills and resolutions passed on the Senate Floor, many of which carried bipartisan support. The Senate now houses the budget – so that is one of our key focuses this week.
We've dedicated the brunt of our time  to subcommittee hearings of the Senate Appropriations Committee. These hearings allow us to hear, firsthand, budgetary actions of our state agencies – this allows us to make changes according to the needs of each division in Georgia. After our hearings, additional meetings were held to finalize details of the Senate's proposed budget, which should be passed out of our chamber within the next two weeks.
A major theme of our legislative calendars this past week was public safety; we passed several measures aimed at providing additional financial security for officers and imposing harsher penalties on those who carry out detestable crimes. For instance, we passed:
Senate Bill 84 – adds communications officers to those eligible to enter into the Peace Officer's Annuity and Benefit Fund.
Senate Bill 461 – increases difficulty for someone convicted of human trafficking to be bailed out by elevating that authority to a superior court.
Senate Bill 316 – would require parents and students be notified that certain acts of cyberbullying may be considered stalking. This is such an important step to take to thwart the unsettling rise in mental health struggles among our student population.
Senate Bill 360 – known as "Colton's Law" – would increase penalties against those who are convicted of cruelty against a disabled minor.
Each of these bills have the ability to make our state a safer place and one that is more supportive of our law enforcement.
This week, progress was also made on a number of priority bills for the Majority Caucus. Senate Bill 393, the "Common Carrier Non-Discrimination Act" received a lengthy hearing and was successfully voted out of the Regulated Industries and Utilities Committee. SB 393 would essentially prohibit big tech companies from censoring political language they find to be unfavorable on their platforms. After passing its assigned committee, the bill now rests in the Rules Committee where it may be selected for a vote on the Senate Floor as early as next week. Senate Bill 377, which would prohibit the teaching of certain divisive concepts in our schools, had an additional several hearing in committee this week and we are continuing to gather input from students, parents and educators to have a bill that addresses concerns raised from all sides of the issue before a final vote is taken.
I am excited that these measures are making their way through the committee process and I look forward to making sure every Majority Caucus priority successfully passes the Senate by Crossover Day.  This week, we will convene for only two legislative days, but will have plenty of committee work to keep us occupied all throughout the week.
If you have any questions about any of the bills we have discussed to this point, or about the budget, please don't hesitate to reach out to my office.
---

Sen. Mike Dugan serves as the Senate Majority Leader. He represents the 30th Senate District, which includes portions of Carroll, Douglas and Paulding counties.  He can be reached at 404.463.2478 or by email at mike.dugan@senate.ga.gov