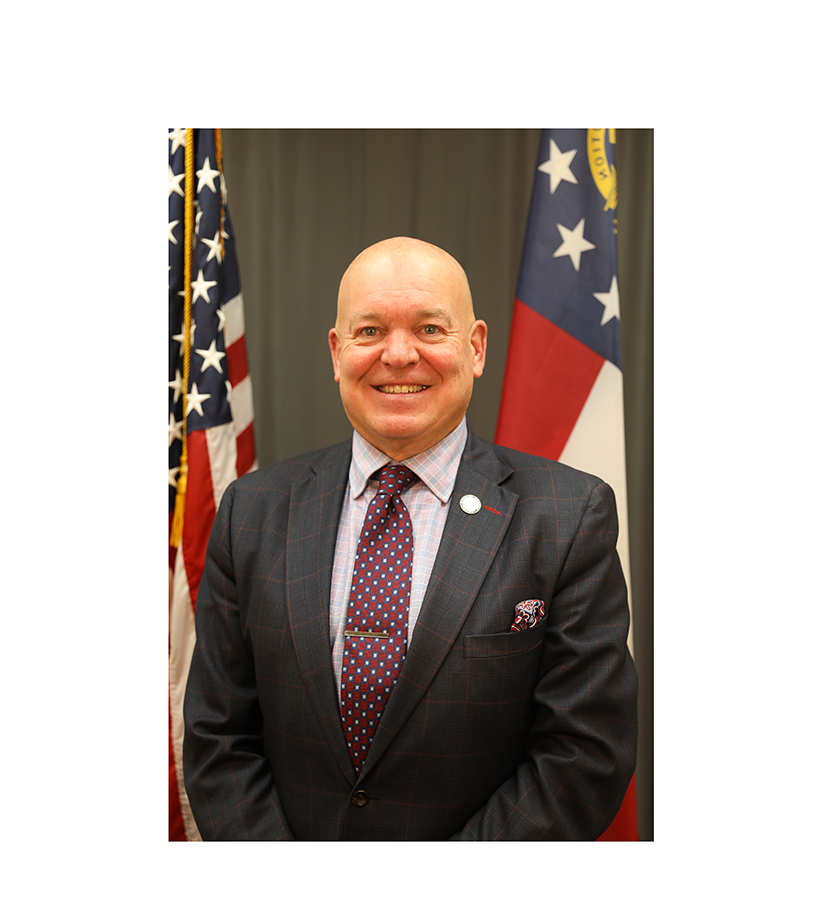 By: Sen. Mike Dugan (R – Carrollton)

We have continued to work on legislative and budgetary priorities the past few weeks. The most significant event occurred when I, along with other members of the Majority Caucus, outlined our legislative priorities for the 2022 session. The four concepts covered by these bills represent areas that in which all Georgians should have a vested interest, covering issues including workforce development, public safety, education and data security.  We believe these proposals are not only needed, but will only improve quality of life for all Georgians.
Even throughout the pandemic, Georgia has retained its title as the best state in the nation in which to do business for eight consecutive years. Our workforce has also enjoyed the benefits of our friendly business climate, with unemployment in our state dropping to a historic low of 2.8%. In order for Georgia to keep up and remain a top destination for businesses, we have to continue to find innovative ways to connect potential workers with high-demand careers. Senate Bill 379 does exactly this, by incentivizing businesses to create and expand apprenticeship programs to fill the job gap that currently exists within high-demand career fields. Georgia has already witnessed success of apprenticeship programs and by placing a greater emphasis on the programs and encouraging other business to participate, we are creating a win-win opportunity to both students and employers.
Career opportunities are only a piece of the puzzle, however, and in order to prepare students to be workforce-ready, it is vital that they receive a comprehensive education. The goal is Georgia's schools and universities should be to teach students how to think, not what to think. Senate Bill 377 would address this by defining the kind of content that only seeks to divide our students and implementing protections to ensure this kind of content is not taught in our schools. To be clear, this bill will not prevent schools from discussing critically important social issues or promoting diversity and inclusiveness. Rather, it simply states that schools should not tell students what to think or how to feel based solely on the physical or moral attributes they possess.
Today, more than ever, we utilize and depend on technology to stay connected with the world. The internet, particularly social media, serves as a vital forum to share news and exchange ideas. However, in recent years we have seen a shift by some tech companies to censor certain individuals, simply for expressing an opinion. In an effort to end this practice, we have introduced Senate Bill 393 and Senate Bill 394 to work in conjunction to ensure greater digital freedom for all Georgians. SB 393 would prevent a common carrier from censoring or discriminating against any user based on that user's viewpoint or background. SB 394 would require businesses to disclose what information they need to collect from a consumer and would allow a consumer to request that any business that collects their personal data to submit a request to the business to delete such data. Every person has the fundamental freedom to share and receive ideas, regardless of their religious, political or social beliefs. These bills will put more power in the hands of Georgians to engage in technology without fear of being censored or having their personal information collected surreptitiously.
While the last few years have been hard on so many of us, our public safety community has been consistently asked to go above and beyond in their service to this state. Our officers are often placed in difficult situations and asked to complete their duties flawlessly. In order to help support our law enforcement community, we are supporting Senate Bill 171, known as the "Safe Communities Act." This bill helps define certain acts of recklessness that our officers have witnessed over the past few years as criminal behavior and provides additional safeguards so that Georgians can continue to exercise their right to peacefully assemble. Our Constitutional right to protest is sacred and must always be protected. SB 171 further protects this right, while maximizing the safety of law enforcement, businesses, and the general public.
While the physical legislation for these priorities were only introduced recently, we have been working on the ideas behind them for some time. I look forward to working with the bill sponsors to continue to perfect of each of these bills and help them advance through the legislative process. If you have any questions, comments or concerns about these bills or any other currently under consideration by the General Assembly, please do not hesitate to reach out to my office.
---
legis.ga.gov