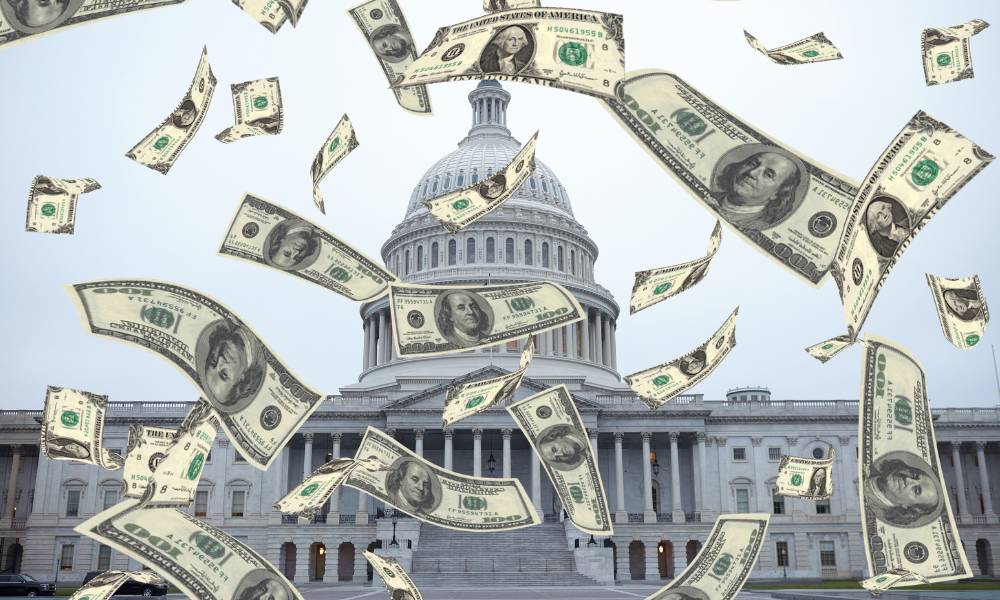 Republicans and Democrats are working together in Congress to push a cash relief bill that would provide an additional round of direct stimulus payments to the American families to help them during the economic crisis.

Backed by former presidential candidate Andrew Yang and 501(c)4 organization 'Humanity Forward,' the bill is the first of its kind to be introduced with bipartisan support, according to POLITICO.
Donned the Coronavirus Assistance for American Families Act (H.R. 8893), the bill was introduced by Congresswoman Lisa Blunt Rochester (D-DE) and Congressman David McKinley (R-WV). The legislation would provide an additional round of direct stimulus payments to the American families to help them survive this economic crisis.
The legislation currently has 12 Democratic and 12 Republican cosponsors, including Congresswoman Joyce Beatty (D-OH), Congressman Raul Ruiz (D-CA), Congressman Tom O'Halleran (D-AZ), Congressman Pete Aguilar (D-CA), Congressman Conor Lamb (D-PA), Congresswoman Abigail Spanberger (D-VA), Congresswoman Pramila Jayapal (D-WA), Congressman Josh Gottheimer (D-NJ), Congressman Tom Reed (R-NY), Congressman Markwayne Mullin (R-OK), and others.
From the press release from Humanity Forward on Monday:
This broad bipartisan coalition, including everyone from conservative Republicans to progressive Democrats, demonstrates the surging bipartisan momentum for including direct stimulus payments in a year-end COVID relief package.
"There is a sense of urgency right now," said Congresswoman Blunt Rochester, to POLITICO. "As these deadlines come to fruition, we've seen so many people who are at risk from eviction. We've seen so many of our folks on food lines, they need the help."
Congressman McKinley underscored the importance of helping people while Washington debates more contentious issues. "While we debate the others and we work out all the details, let's help those individuals get through this because they're still struggling," he said.
Public support for cash relief is extremely high amongst all Americans across party lines.
Now, as a result of Humanity Forward's push, the first-ever bipartisan standalone cash relief bill has hit the floor of the United States House of Representatives.