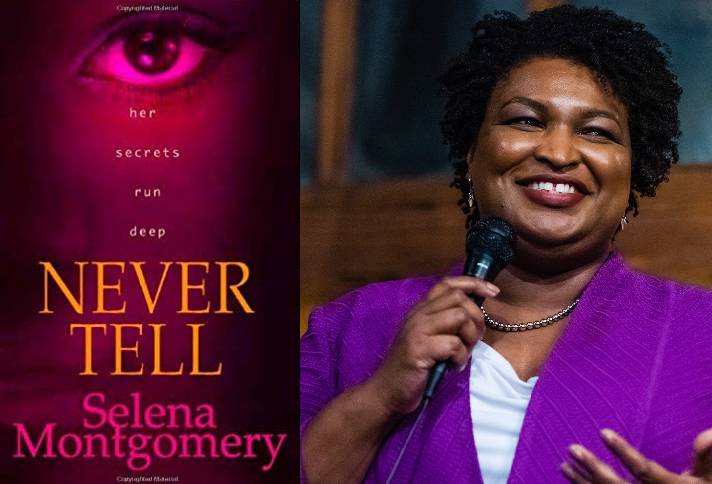 Former gubernatorial candidate turned voting rights activist Stacey Abrams has expanded her work into the entertainment industry.

An adaptation of a novel penned by Abrams is being outfitted for a television show and, according to The Hollywood Reporter, Abrams will be an executive producer. 
The novel "Never Tell," which was published in 2004, will reportedly premiere on CBS under the same name, but with the help of "NCIS: New Orleans" executive Talicia Raggs. 
"It centers on a star linguistics professor with a complicated past who joins forces with a charismatic investigative journalist following the discovery of a cryptic message that's the only clue in a missing persons case," THR's Rick Porter wrote this week. 
Abrams published eight books several years ago under the name Selena Montgomery, selling more than 100,000 copies before her gubernatorial run. Most are romance novels. According to the website for the books, "Selena Montgomery is the nom de plume of Georgia House Minority Leader Stacey Abrams. 
As Selena Montgomery, she is an award-winning author of eight romantic suspense novels. "Part of Ms. Montgomery's strength is her characterization. [Her characters] are solid creations, complex individuals who are breathing flawed individuals.  The world that they live in is not the romanticized world of James Bond, but a dangerous, real world.".  
Like the alter egos in her novels, Stacey maintains a dual identity.
'Rules of Engagement,' 'The Art of Desire,' 'Power of Persuasion,' 'Hidden Sins,' 'Secrets and Lies,' 'Reckless,' and 'Deception' join 'Never Tell' on the list of books by Abrams. All of Abrams' books are still available for purchase.
Abrams served in the Georgia House for nearly a decade, rising to the rank of House Minority Leader, before running for Governor of Georgia in 2018.