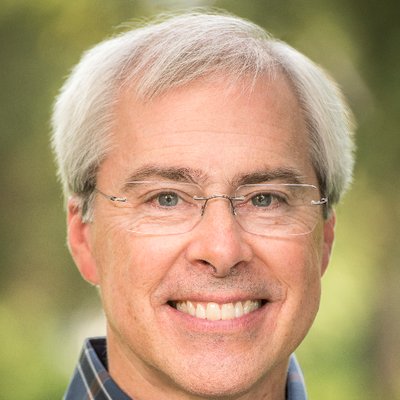 In his quest to become one of Georgia's next Supreme Court justices, attorney and former Congressman John Barrow has picked up a number of endorsements.
His campaign made the announcement last week, saying the bipartisan list of more than 170 members of the state bar, district attorney's offices, county sheriff's and other elected officials, is among the 'first round' of endorsements. The campaign says it will release endorsements on a regional basis. The list below is from the Metro Atlanta area.
"I'm grateful for the support of these leaders all across the state," Barrow said in a press release. "What they tell me is that I bring the kind of balance we need on our Supreme Court. My experience makes me uniquely qualified to understand the issues that matter to real people in the real world."
Barrow is a candidate for the seat on the Georgia Supreme Court currently held by retiring Justice Robert Benham. The nonpartisan election will take place at the same time as
next year
's general primary election, on May 19. He will face Sara Doyle, an Appeals Court Judge.
Metro Atlanta Endorsements of John Barrow for the Georgia Supreme Court:

Pinney Allen
Teri Anulewicz, State Representative
Roy Barnes, Former Governor
John Bey
Mike Bowers, Former Georgia Attorney General
Ed Buckley
Ken Canfield
George Carley, Former Georgia Supreme Court Justice
Max Cleland, Former Georgia Secretary of State, U.S. Senator
Jen Cox
Buddy Darden, Former U.S. Congressman
Debra DeBerry, Clerk of State Court, DeKalb Co.
Karla Drenner, State Representative
Smythe DuVal, Libertarian Candidate for Secretary of State, 2018
James Elliott, Assoc. Dean, Emory Law School, Former State Bar President
Stacey Godfrey Evans, Former State Representative
Scott Farrow
Heather Fenton
Rev. Dr. William E. Flippin, Sr. Pastor, Greater Piney Grove Baptist Church
Steve Goldman
Judson Graves
Tricia Griffith
Sally Harrell, State Senator
Paul Howard, District Attorney, Atlanta Judicial Circuit
Ted Jackson, Sheriff, Fulton Co.
Bishop Reginald T. Jackson, Presiding Prelate, Sixth Episcopal District, A.M.E. Church
Jen Jordan, State Senator
Halsey Knapp
Stephe Koontz, Doraville City Council
John Lewis, U.S. Congressman
Keith Mason
Sally McDaniel
Josh McLaurin, State Representative
Ted Metz, Libertarian Candidate for Governor, 2018
Mary Margaret Oliver, State Representative
Nan Orrock, State Senator
Jon Ossoff
Elena Parent, State Senator
Andrew Patterson
Danny Porter, District Attorney, Gwinnett Judicial Circuit
Savannah Potter-Miller
Pete Robinson, Former Chair, Georgia Judicial Nominating Commission
Thomas G. Sampson
Madeleine Simmons
Fred Smith, Professor, Emory University Law School
John and Mildred Spalding
Stephanie Stuckey, Former State Representative
Ted Terry, Mayor, Clarkston
Mike Thurmond, Chair, DeKalb Co. Commission
Norman Underwood, Former Judge, Georgia Court of Appeals
Rev. Dr. Raphael Warnock, Sr. Pastor, Historic Ebenezer Baptist Church
Matthew Weiss
Ann Weltner
Mike Wilensky, State Representative
Nikema Williams, State Senator
Matthew Wilson, State Representative
David Worley
Andrew Young, Former U.N. Ambassador, U.S. Congressman, Atlanta Mayor
Cindy Zeldin, 2018 Candidate, Ga. Insurance Commissioner