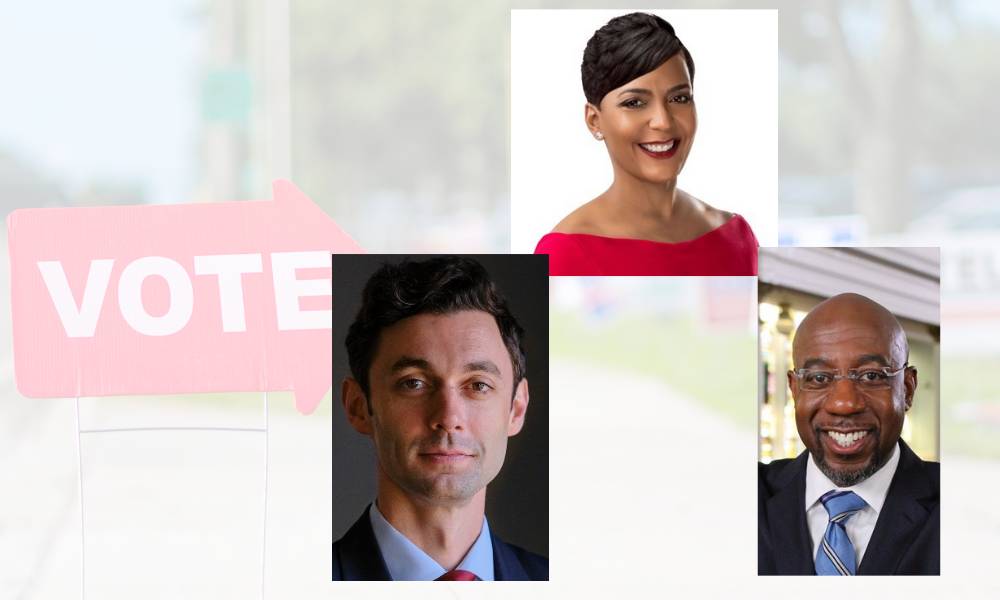 Atlanta Mayor Keisha Lance Bottoms has thrown her support behind two U.S. Senate candidates – one battling for Senator David Perdue's seat and another in the state's highly contested 'jungle primary.'
Bottoms announced her endorsement of Jon Ossoff, who is running against Senator David Perdue, and Reverend Raphael Warnock, who is running against Senator Kelly Loeffler, in their bids for the U.S. Senate.
Mayor Bottoms' backing adds to a lengthy list that both Warnock and Ossoff have from state and national figures, including President Barack Obama, Leader Stacey Abrams, and the Georgia AFL-CIO.
From the press release:
A fifth generation daughter of Atlanta, Bottoms was elected as the city's 60th mayor in 2017 and is only the second woman to hold the office. In addition to leading Georgia's largest city of over 500,000, she also Chairs of the Community Development and Housing Committee for the United States Conference of Mayors, and this year, was tapped to lead the Democratic Party's platform drafting committee. Prior to being Atlanta's chief executive officer, Bottoms was a judge and city council member, as the only mayor in the city's history to have served in all three branches of government.
"Atlantans need Reverend Raphael Warnock and Jon Ossoff fighting for us in the U.S. Senate. From the pulpit of Ebenezer Baptist Church, Reverend Raphael Warnock has been a strong partner in the fight for justice and making affordable health care accessible to families across our state. Jon Ossoff has spent his career working to expose corruption and the abuse of power around the world, and today more than ever, we need his expertise to enact reform and make government work for the people," said Mayor Bottoms. "Together they are our future. As communities across Georgia navigate intersecting threats to public health, equal justice under the law, corruption and the influence of dark money in politics, and the future of our planet, this moment demands that we elect leaders like Warnock and Ossoff who will take on these challenges and build a better future for our children. I am proud to support their historic candidacies for the U.S. Senate." 
"Mayor Bottoms' strong leadership during this pandemic has saved lives and earned her the admiration of the nation. In the Senate I will partner with Mayor Bottoms to defeat this virus by empowering medical experts and to rebuild our local economy with investments in infrastructure and support for small businesses," said Jon Ossoff.
"Mayor Bottoms' work to create a more affordable, resilient and equitable Atlanta has revitalized the city we both believe in and call home," said Reverend Warnock. "I am honored to have earned her support and look forward to carrying the twin legacies of positive evolution and inclusion embodied by King's city forward representing all Georgians in the U.S. Senate."