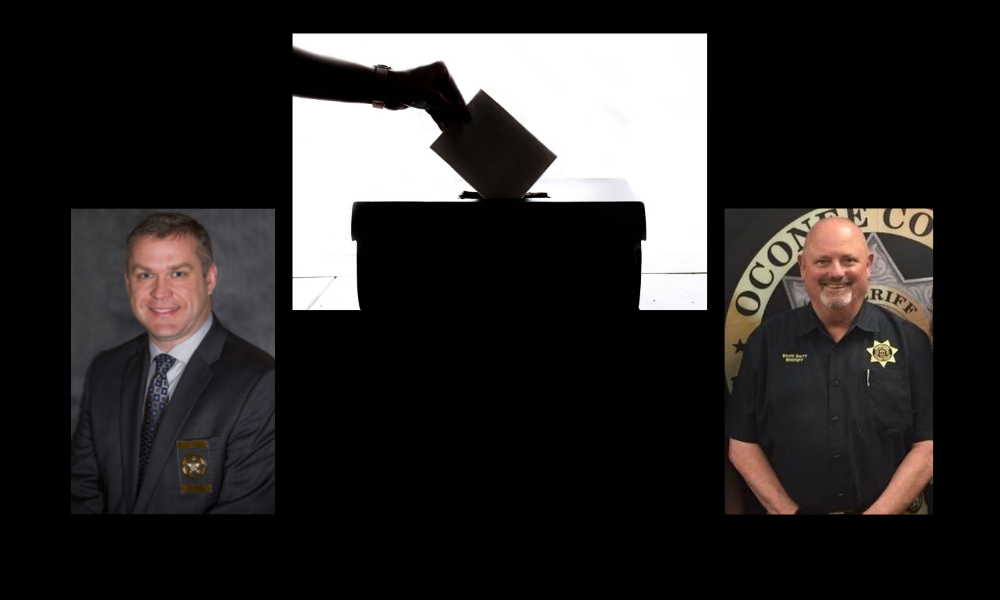 As state lawmakers continue to put pressure on the Secretary of State, at least two Georgia Sheriffs are speaking out on their official pages about the November 3rd election.
Butts County Sheriff Gary Long used the official agency page to call for a full investigation, but also 'solutions, remedies, and approaches to curtail or stop anyone else from falling victim.' Long has been in office since January 1, 2013.
Meanwhile, Oconee County Sheriff Scott Berry took his the official page to pledge resources and investigators should the state request assistance.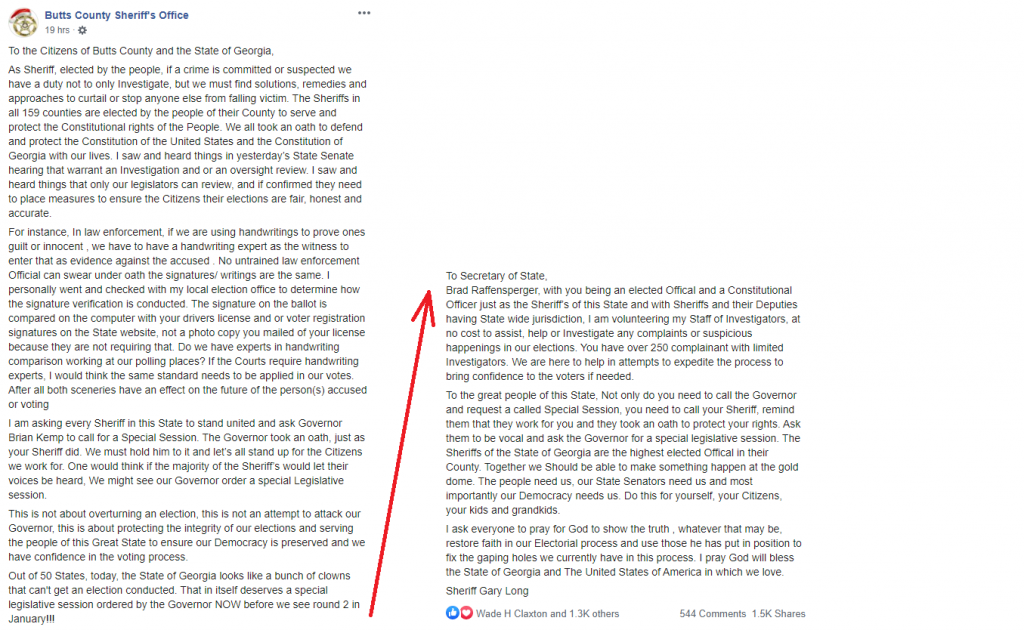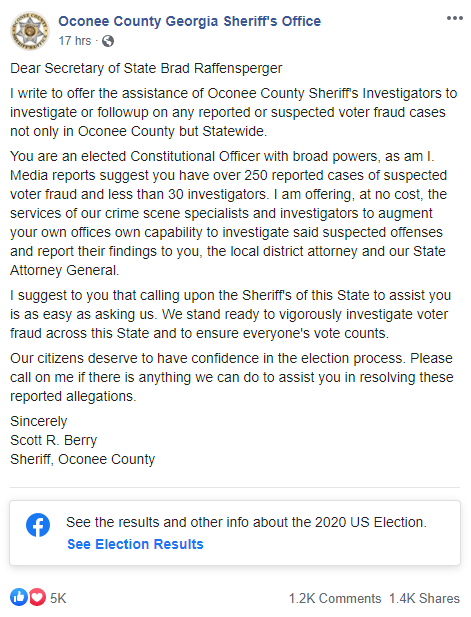 Among the lawmakers who have called for an audit and/or special session of the Georgia General Assembly: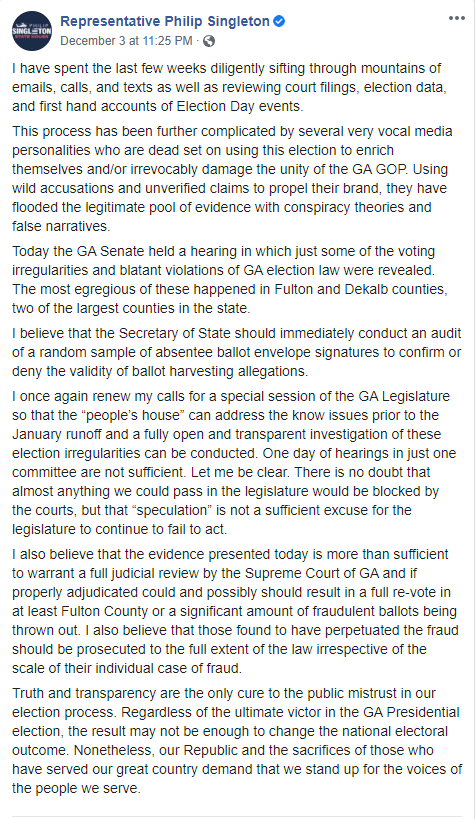 State Representative Colton Moore:
Joint Letter — 17 state represenatives
Dear Secretary Raffensperger,
We know you share our concern that voters always have confidence in the outcome of any election. You have demonstrated a willingness to go the extra mile to make sure all voters have the sense that their vote is secure and is not diluted by an illegally cast ballot. Further, we recognize that there are many who have cast doubt on our election process for various reasons.
We in the legislature, together with your office, have worked hard to create an election system that can be verified at every step of the way. Because the legislature has written the law to state that absentee signature envelopes be kept for two years, we now write to encourage you to verify those signatures as was intended.
We have heard from thousands of Georgians who now doubt the validity of elections, and we make this request as their representative voice. Their confidence in our process for all future elections is at stake.
Respectfully submitted,
Matt Barton District 5
Josh Bonner District 72
Wes Cantrell District 22
Kasey Carpenter District 4
Heath Clark District 147
Emory Dunahoo District 30
Matthew Gambill District 15
Sheri Gilligan District 24
Joseph Gullett District 19
Jeff Jones District 167
Jodi Lott District 122
Marc Morris District 26
Clay Pirkle District 155
Ken Pullin District 131
Philip Singleton District 71
Scot Turner District 21
Bill Werkheiser District 157
Additional legislators have since signed on to the call, but an updated list is not public at this time.
Rep. Wes Cantrell tweeted last week that the House is now five signatures shy of the 60% threshold to call a special session. (Typo in his tweet below – session, not election)
4 Senators Call for Special Session in Georgia to Address Election Issues