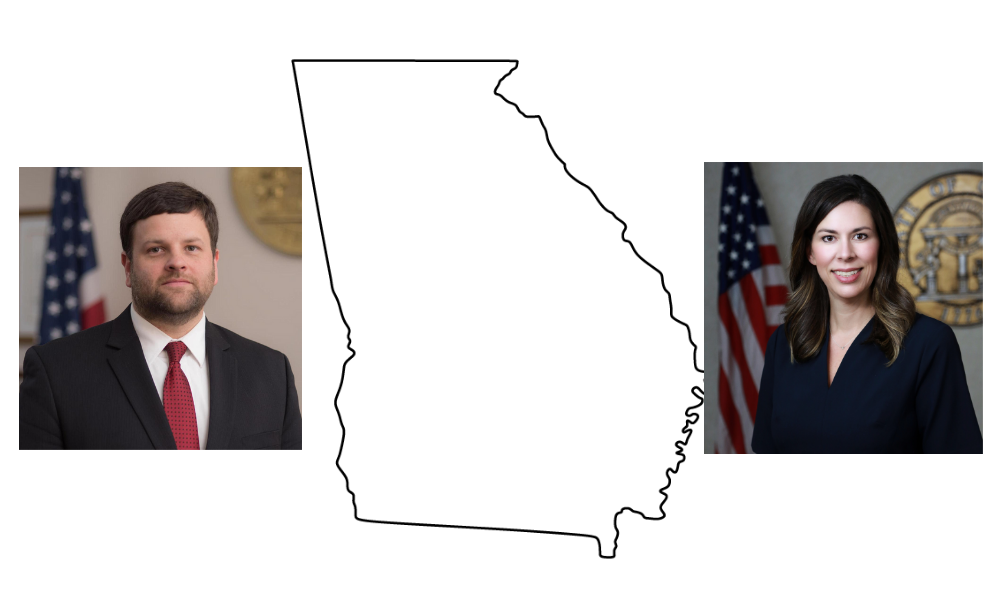 Governor Brian Kemp announced Thursday that his Chief of Staff and longtime advisor, Tim Fleming, is departing his administration to pursue new opportunities in the private sector. In his place will be the first woman to ever serve as a Chief of Staff for a Georgia Governor.
"Tim has served my administrations for more than a decade," said Governor Kemp. "I am grateful for his service and hard work, and I wish him all the best in his future endeavors."
In 2002, Fleming worked on Kemp's successful race for State Senate, and in 2010, managed the campaign for Kemp's successful election as Georgia's second Republican Secretary of State. Fleming went on to serve as Kemp's Chief of Staff and then as Deputy Secretary of State before managing Kemp's campaign for Governor. Fleming was named Chief of Staff for then Governor-elect Kemp in November of 2018.
During his tenure as Chief of Staff to the Governor, the state funded historic pay raises for teachers, cracked down on gangs and human trafficking, maintained a triple-A bond rating, and earned the distinction for being the "Top State for Doing Business" for the seventh consecutive year.
"It has been the honor of a lifetime to serve this great state and champion the agenda of its 83rd Governor," said Tim Fleming. "I truly appreciate the opportunities that Governor Kemp and his family have provided me over the years, and I look forward to beginning this new and exciting journey in the private sector."
Fleming's last day in the Governor's office will be September 30, 2020.
Caylee Noggle, Georgia's Chief Management Officer, will assume the duties as interim Chief of Staff as Fleming transitions out of the office. Noggle will be the first woman to serve in the role of Chief of Staff to Georgia's Governor.
Before joining the Kemp administration in January 2020, Noggle served as President, Interim President, Chief Operating Officer, and Chief Financial Officer for the Georgia Student Finance Commission. She holds a bachelor's degree from Millikin University and master's degree in College Student Affairs from the University of Arkansas at Little Rock where she served as a financial aid officer before moving to Georgia.
Noggle has previously served as Director of the Physical and Economic Development Division in the Governor's Office of Planning and Budget where she handled budget and policy oversight for more than twenty state agencies. She also served as Coordinator of First Year and Academic Support Programs at the University of West Georgia. She is a past recipient of GASFAA's Outstanding Service to Students Award and NASPA's Graduate and Professional Student Award.
"I am honored and humbled by the responsibility of leading Governor Kemp's administration through this transition," said Caylee Noggle. "I look forward to serving Governor Kemp and the State of Georgia in this role."