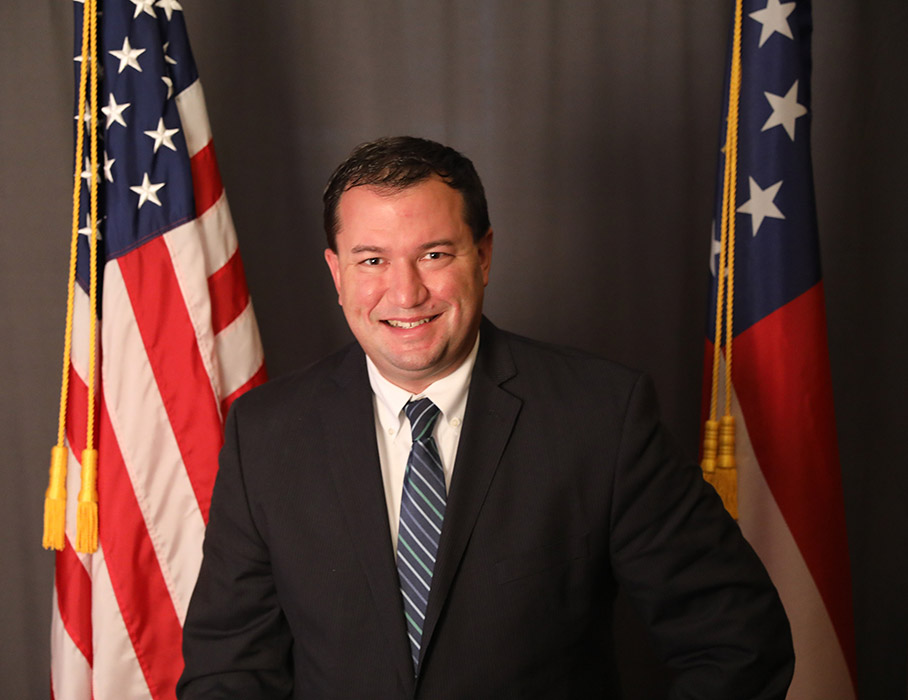 By: Sen. Jason Anavitarte (R – Dallas)

On Monday, January 9, 2023, the Georgia General Assembly officially gaveled in to begin the 2023 Legislative Session to create legislation that will continue to improve the lives of all Georgians. The Georgia Constitution requires that the Georgia General Assembly convene on the second Monday in January and is limited to a term made up of 40 non-consecutive legislative days. The first week of session typically encompasses ceremonial motions as a number of new leaders were sworn into office including Lt. Governor Burt Jones, President Pro Tempore Sen. John F. Kennedy (R – Macon) and 10 incoming freshman Senators. I am also pleased to announce that I will serve in the capacity of Senate Majority Caucus Chair for the 2023 Legislative Session. I anticipate that this session will be a historic one with new leaders and new faces in the Senate Chamber and I look forward to this great opportunity to forge new partnerships and build on the work of our predecessors to continue to grow our state.
This week kicked off with our #1 Georgia Bulldogs bringing home the title of College Football National Champions for the second year in a row. Congratulations to Head Coach Kirby Smart and the team! On Thursday, the official Inauguration of Georgia's 83rd Governor, Brian P. Kemp and our state's Constitutional Officers took place at Georgia State University. I am proud to see Governor Kemp remain in office so that we can continue to do the essential work needed to uphold our standard as the number one state in the nation to do business and to live, work, and raise a family.
I am also pleased to report that much of the groundwork appears to already be laid for a productive and fruitful term. Following the adjournment of the 2022 Legislative Session, the work did not stop there as much of the interim was devoted to constituent meetings and conducting numerous Senate Study Committees, appointed last session. I had the pleasure of serving as chair of the Senate Study Committee on the Creation of a Georgia Cybersecurity Force. The study committee was established pursuant to Senate Resolution 741 which was adopted during the 2022 Legislative Session and focused heavily on the study of the state's increasing dependence on technology to power critical infrastructure and how with that comes increasing vulnerability. Cybercrime is a constantly evolving threat to businesses and consumers, with criminals using fast-changing and increasingly sophisticated methods to attack critical information. Because of this, it is imperative that we exhaust all options to prevent increasing cybercrime in Georgia. I am pleased with the work, dedication, and expertise that went into each meeting and look forward to future developments made in light of these study committees during the 2023 Legislative Session.
This week, much of the General Assembly's time will be devoted to Joint Hearings of the Senate and House Appropriations Committees. "Budget Week," as we call it, is a time for the heads of Georgia's state agencies and departments to present their budget requests to the General Assembly for review. This was also a time where we were able to address our constitutional obligation to ensure a balanced budget. These hearings are often long, but are critical in ensuring that your taxpayer dollars are spent as responsibly as possible.
We will reconvene in the Senate Chamber Monday through Thursday for Legislative Days 5-8. We also plan to get back to work in our committees to assess legislation brought before us. If you have any questions or concerns related to the budget or any potential legislation that may come up this year, please do not hesitate to contact my office. I am here to serve you.
---
Sen. Jason Anavitarte serves as Chair of the Senate Majority Caucus. He represents Senate District 31 which includes Paulding and Polk Counties. He can be reached at 404.656.0085 or at Jason.anavitarte@senate.ga.gov