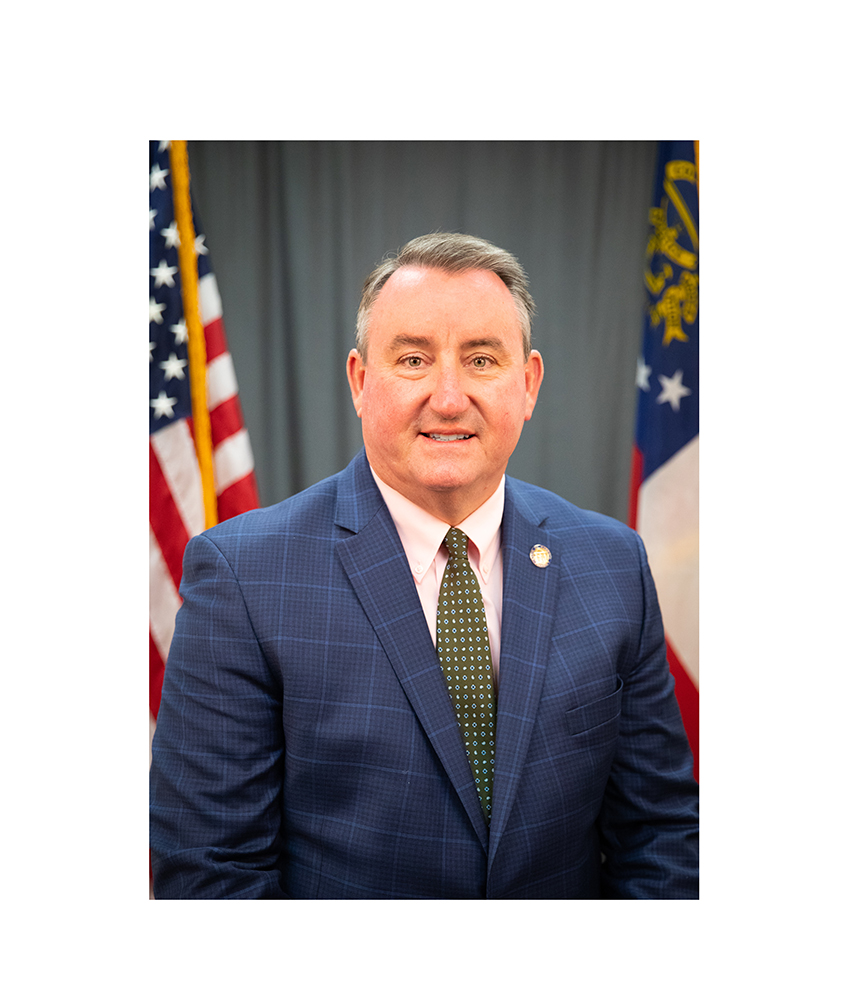 By: Sen. Frank Ginn (R – Danielsville)
As we wrapped up week three under the Gold Dome, the legislature is operating at full steam ahead to improve the lives of our Georgia citizens. In week three, the Senate passed a number of bills as well as held numerous committee meetings. I would also like to provide you with an update on a few bills that passed through the Senate.
There were two pieces of legislation heard on the Senate floor that have the ability to substantially impact citizens across the state in a very beneficial way. As of right now, if an individual wishes to donate an organ, such as a kidney or liver, they are put at risk of losing insurance coverage as well as potentially losing income if they have to miss work due to recovery. Senate Bill 330 is designed to provide protection to living donors as well as protect these donors from losing or being denied life insurance coverage. In addition, this bill would provide a tax credit for businesses to assist their employees with organ donation. Organ donation is vital for those in need and has the ability to save many Georgians lives. This bill will hopefully lead to more individuals taking the step to serve as an organ donor without the fear of losing their life insurance. The legislation should also increase support making the decision to donate an organ to someone in need.
During the height of the pandemic, we witnessed a massive influx of online retail shopping. As a result, we also experienced an increase in sales of stolen or fraudulent products. While it is important for our state to maintain its leadership in e-commerce, it is imperative that we ensure that online sellers and third party retailers can verify the validity of their products before they reach the hands of the consumer. SB 332 will crack down on organized retail crime by providing numerous protections for consumers who are at risk of unknowingly purchasing stolen or counterfeit products from various online marketplaces. More specifically, this bill will require these marketplaces to verify the validity of these third party sellers and provide either an email, phone number or an outlet of direct electronic communication to consumers to contact the sellers if they have any questions or concerns about potential goods.
This week, Governor Brian Kemp announced a number of grants, made available with state and federal funds through the American Rescue Plan Act, to expand the availability of broadband throughout Georgia, in particular, in our state's rural communities. I have been working with my fellow legislators for several years on legislation to connect all areas of Georgia to high-speed, dependable broadband. This week, I was excited to participate in the announcement of a new public private partnership between Jackson EMC and TruVista to further expand broadband into Northeast Georgia. As a former engineer for Jackson EMC, I am excited to see they are continuing to work to bring power to the people. Information is as much of a priority today as electricity was for those in the dark before the rural electrification program. Jackson EMC is committed to community development and their partnership with TruVista will allow for thousands and thousands of residents in NE Georgia (primarily Jackson and Madison Counties) to obtain high speed internet services. All state government entities, units of local government, industries, and nonprofits were eligible to apply for federal funding to assist in expanding broadband across the United States. After reviewing the many applications, it was proven that citizens need better broadband options for work, school and play. In total, Governor Kemp announced 49 projects. The majority of the projects represent public-private sector partnerships. Additionally, the bulk of the recipients were local governments and non-profit organizations, along with 14 service providers taking the scope of large companies, EMCs, and local Georgia-based telecommunications companies. I am also excited to report that one of the companies receiving a grant from the ARPA is Spectrum Southeast in Clarke County which is to be awarded $1,094,340.00 to serve 574 customers. I am pleased to see this progress for communities which I am fortunate to serve. I look forward to keeping you updated on future developments.
The Senate is returning to session on Monday, February 7. We will convene for five legislative days, in addition to numerous committee meetings that are scheduled to take place. The pace is ramping up here at the Capitol. We continue to work towards passing the budget. Thank you for continuing to place your trust in me to serve the 47th District. It is truly an honor. If I can ever be of assistance, please do not hesitate to reach out to me here in my office at the Capitol. I am always more than happy to be of service, and I look forward to continuing to represent your best interests in Georgia.
---
Sen. Frank Ginn serves as Chairman of the Transportation Committee.  He represents the 47th Senate District which includes Madison county and portions of Barrow, Clarke and Jackson counties. He can be reached at 404.656.4700 or by email at frank.ginn@senate.ga.gov.