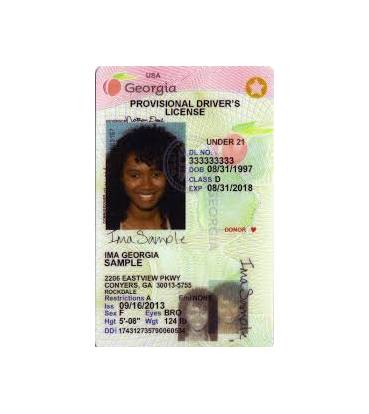 Permitted drivers who obtain their license during the COVID-19 pandemic will still have to complete the on-the-road driving test, according to an order signed by Governor Kemp on Tuesday.
The road test was previously suspended by another order issued by Governor Kemp at the end of April to keep in line with social distancing guidelines as well as to assist in catching up on the backlog of people seeking to obtain a license during the shutdown.
Under the new order issued Tuesday, the Georgia Department of Drivers Services is required to provide a process for any driver who has been issued a license without previously completing a road test. The tests must be completed by September 30. The test will be administered both with proctors in the vehicle and remotely.
The DDS website now states that "all drivers are now required to take and pass a modified road test," which are available only by appointment.
Last week, state officials said more than 20,000 drivers capitalized on not needing a road test.
More information on teen driving requirements available here.
Many Georgians were not pleased to learn that permitted drivers, the majority of whom are teenagers, would not have to complete the test in order to become a licensed driver. An instructor at a driving school outside metro Atlanta created a Change.org petition calling for the test to be reinstated and garnered more than 2,500 signatures.
"We understand that this is supposed to be temporary, but the ramifications from even a few weeks of unskilled drivers getting their license can be catastrophic…The leading cause of death of teenagers is automobile accidents. This executive order will make it worse. We are supposed to be social distancing and sheltering in place. Why is it considered essential to distribute driver's licenses?" the petition reads.
Governor Kemp said Tuesday that it was always the plan to have drivers come back for the test, the order just clarifies the parameters around the suspension.
You can read the executive order below.
05.12.20.01_teen driver