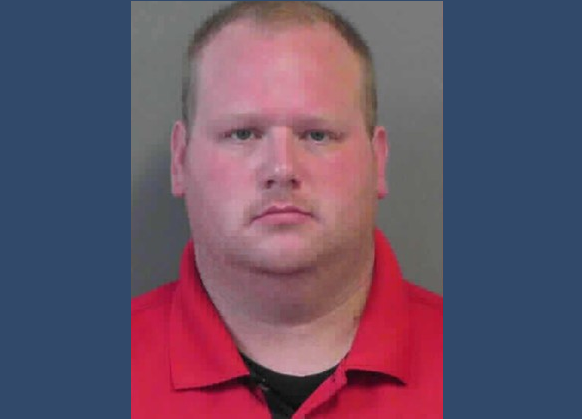 The Georgia Bureau of Investigation (GBI) has arrested a City of Ringgold Police Officer.

The state law enforcement agency said Monday that 27-year-old Blake Ballew had been charged with aggravated sexual assault, violation of oath of office, and false imprisonment.
The GBI says the Region 1 Office in Calhoun was requested on Thursday, August 22, 2019 by the Varnell Police Department with regard to a sexual assault investigation involving allegations against Officer Ballew. The same day, a female entered the Varnell PD station to make a police report of a sexual assault by Officer Ballew.
Authorities say that the GBI was able to obtain warrants for the arrest of Ballew after conducting interviews, reviewing the available physical evidence, and consulting with the Lookout Mountain District Attorney's Office.
Ballew was arrested Monday and booked into the Catoosa County Jail without incident. Jail records indicate that he was released from custody the same day and as of close of business Monday, the Ringgold Police Department had not commented on the employment status of Ballew.
In Georgia, sexual assault charges can mean rape, statutory rape, sodomy, aggravated sodomy, sexual assault in a supervisory position, sexual battery, aggravated sexual battery, or some combination of the listed crimes.
The GBI told Chattanooga-based NewsChannel 9 that Ballew met the woman while on duty, and that the alleged assault also happened while he was on duty.
This is the second incident with a City of Ringgold Police officer to make headlines in the last two months. Former Sergeant Scott Martin was terminated in June after several women reportedly told superiors about their supposed inappropriate experiences in person and online.
The City of Varnell is in neighboring Whitfield County and has a reported population of
almost 1,800 people. Comparatively, the City of Ringgold has an estimated 3,600 residents.
The investigation remains active and ongoing.