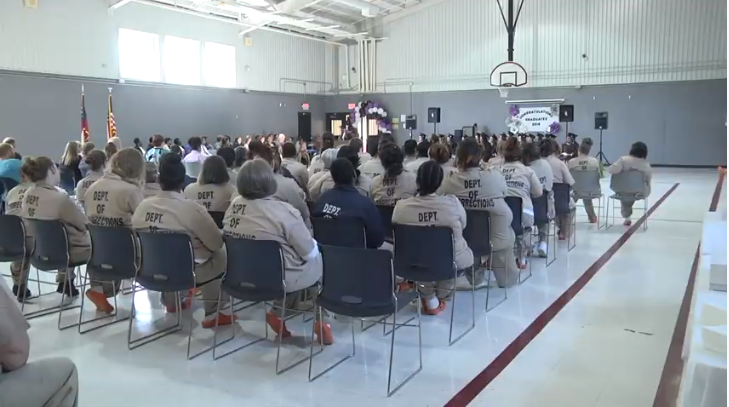 Goals set, goals met.

The Georgia Department of Corrections says it has exceeded the agency goal for program certificates earned in fiscal year 2019 which began July 1, 2018 and ended June 30, 2019. Program completion certificates demonstrate effective offender intervention in criminal thinking, substance abuse, education and employment. The agency, which incarcerates an average of 52,000 offenders per year, says its year end goal was 46,000 cognitive program completions, but the end result was 51,987 program certificates earned.
Offenders are eligible to earn more than one type of certificate in the program, which partners state, local, and federal agencies as well as nonprofit organizations, and the GDC says each contributes to a reduction in recidivism rates, potentially saving the taxpayers millions of dollars.
The initiative is one overseen by the Risk Reduction Unit of the GDC, which implemented various curriculums to ensure offenders have access to the programming focused on reducing criminal thinking and substance abuse while raising an awareness for employment and education. The Georgia Department of Corrections cited successful programs like the Odyssey program, which was developed throughout Transitional Centers to support the mission and needs of the offender population by focusing on relevant life skills needed for successful transition back into their communities.
The agency also said a structed offender mentor program was created which requires that offenders interested in being mentors submit an application, participate in an interview, complete required training and be evaluated yearly for mentorship, allowing for "a more systematic approach to mentorship."
"The implementation of evidence-based programming allows the GDC to focus on changing criminal thinking while reducing criminal behavior." Commissioner Timothy C. Ward said in a news release.. "Effective programming provides offenders with a significant step in their rehabilitation process and prepares them for a successful reentry."
Throughout fiscal year 2019, the GDC implemented various curriculums to ensure offenders have access to programming.