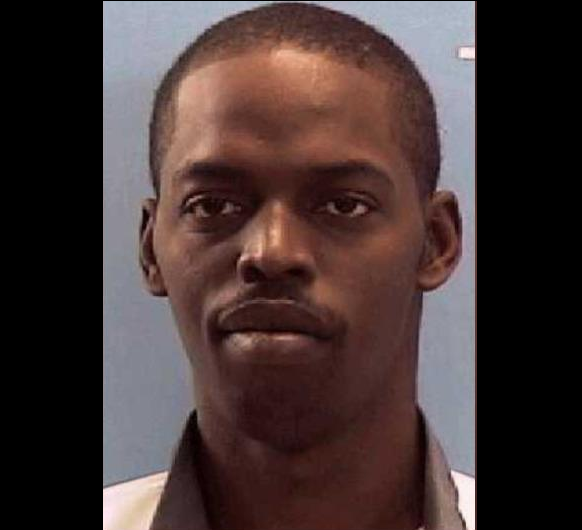 Mark Antonio Sanders has been sentenced for possession of a firearm by a convicted felon and possession of a firearm with an obliterated serial number. Sanders has previous felony convictions related to multiple Atlanta shootings, including a 2004 federal conviction for possession of a firearm by a convicted felon.

"Repeat offenders in possession of a firearm pose one of the most serious threats to public safety in our communities," said U.S. Attorney Byung J. "BJay" Pak. "Sanders' history of armed violence demonstrates his lack of concern for the welfare of others and his disregard for the law."
"This case involves the illegally possessed firearm in the hands of a criminal," said ATF Assistant Special Agent in Charge Beau Kolodka. "It demonstrates the cooperation that exists between the Atlanta Police Department and ATF."
"We appreciate the U.S. Attorney's Office commitment to ensuring these armed felons serve meaningful prison sentences," said Chief Erika Shields. "We see, all too often, the havoc that the proliferation and use of guns by criminals causes on our streets."
According to U.S. Attorney Pak, the charges and other information presented in court: On May 6, 2017, Atlanta Police Department officers responded to gunfire on the porch of a residence in Atlanta. The victim notified police that an unknown man, later identified as Sanders, struck him on the side of his face with a firearm and then shot him through the top of his foot. On May 30, 2017, officers spotted Sanders a few blocks from the scene of the shooting. Sanders then led police on a foot chase during which he briefly crouched behind the "Welcome to East Atlanta" sign. Once Sanders was detained, officers searched behind the sign and located a loaded Jiminez Arms 9mm pistol with a scratched off serial number.
Mark Antonio Sanders, 50, of Atlanta, Georgia, was sentenced to seven years in prison to be followed by three years of supervised release as a result of a guilty plea on April 30, 2019.
This case was investigated by the Bureau of Alcohol, Tobacco, Firearms and Explosives and Atlanta Police Department.
Assistant U.S. Attorney Irina Dutcher prosecuted the case.
This case was brought as a part of Project Safe Neighborhoods (PSN). In keeping with the Attorney General's mission to reduce violent crime, the Northern District of Georgia's PSN program focuses on prosecuting those individuals who most significantly drive violence in our communities, and supports and fosters partnerships between law enforcement and schools, the faith community, and local community leaders to prevent and deter future criminal conduct.
This is a press release from the US Department of Justice.