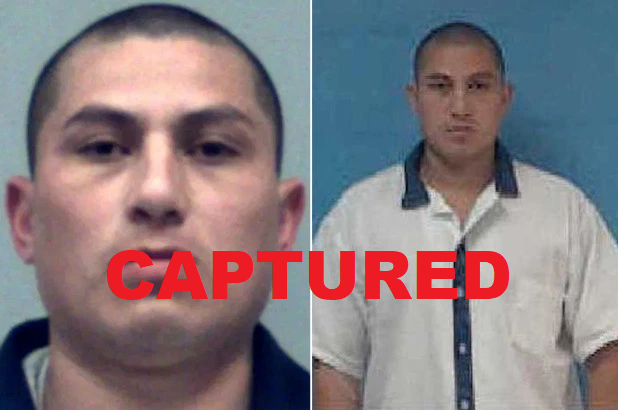 The Georgia Department of Corrections inmate who was released by mistake last week has been located, according to authorities.

Tony Maycon Munoz-Mendez was found in Fort Thomas, Kentucky Wednesday evening by the Georgia Department of Corrections Fugitive Unit, the U.S. Marshals Fugitive Task Force, and Immigration and Customs Enforcement (ICE).
Tony Maycon Munoz-Mendez was serving a life sentence at Rogers State Prison in Tattnall County for rape and aggravated child molestation convictions when he allegedly swapped places with an inmate set to be released on Friday, October 25th and left the prison. It reportedly took prison staff approximately three days to discover Munoz-Mendez was missing.
The public was notified on Monday afternoon and the GDC has otherwise not released a statement on the circumstances of the incident. The agency issued conflicting press releases, first stating Munoz-Mendez was released in error on October 25, 2019(Friday) and then stating in a second release that he was released on October 28, 2019 (Monday).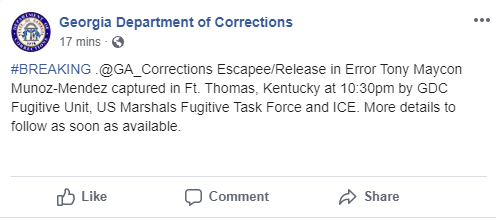 The announcement that he had been captured was made just after 11:00 p.m. on Wednesday night.
More information will be provided as it becomes available.