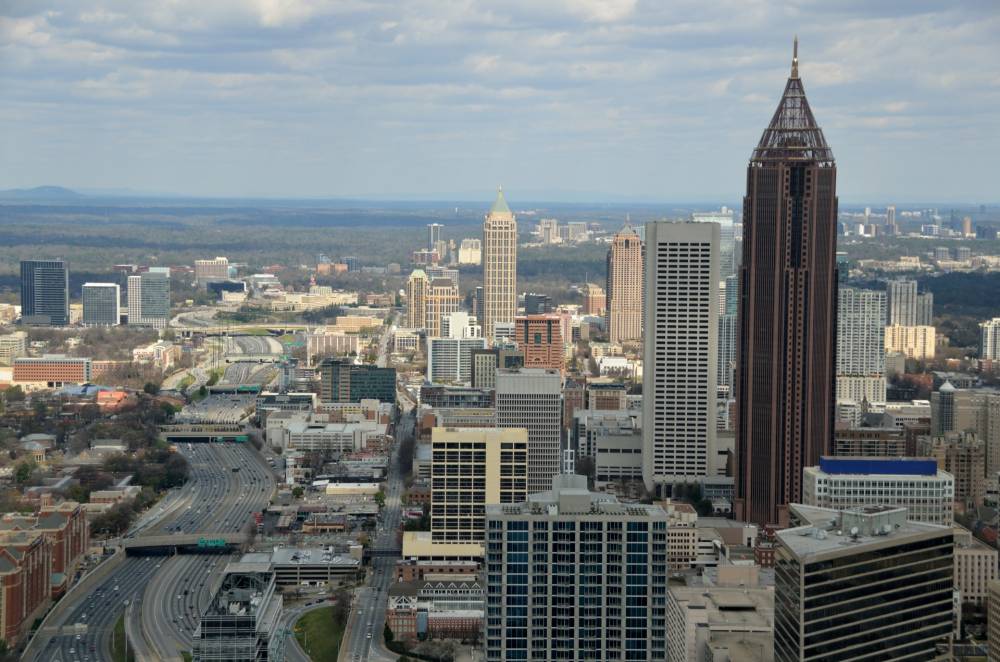 As the City of Atlanta reels from the fallout of the death of Rayshard Brooks, it was a particularly violent weekend in the city – with at least 23 individuals injured and two killed, once of which was an 8-year-old girl.
Now, F.R.E.D. (Faith-based Response to Emergency Disaster), led by Rev. Darryl Winston, with the "Save Our City" Coalition of pastors, activists, and political leaders will are planning to gather for a "Peace In The Streets" prayer vigil for 8-year old Secoriea Turner.
Winston and the Coalition released the following statement Monday morning:
"We can no longer wait to have our poor and under-served communities' voices be heard. Effective immediately, we will begin organizing Peace in the Street neighborhood walks in the hardest hit areas of our city. We ask our city leaders to join us as we close ranks behind our unheard under-served communities — to come out of their suites and into the streets. We urge city leadership to support and organize Street Summits around Atlanta to hear and directly address the concerns of poor and under-served communities who experience their interests falling on deaf ears.
"Dr. King told us, 'A riot is the language of the unheard,' and the black-on-black violence we're experiencing in certain areas of our city is the language of the unheard.
"Atlanta — like many urban centers in our nation — has become a powder keg — and is facing a leadership crisis. It's facing a leadership crisis because our leaders have become more beholden to the power structure than to the under-served, drowning out their cries, drowning out their concerns.
"As a faith leader in the community surrounding the burned Wendy's for twenty years, I urge our city leaders to demonstrate they are not too callous to care, to demonstrate their concern for those who have been left out of the city's decision-making process, hear beyond the violence, take immediate action to address what has not been being addressed, by announcing Street Summits to hear directly from our city's under-served communities, and allocating resources directly where needed.
"It is not too late for Atlanta — or for America — to redeem itself. Systemic racism has been our greatest failure, Dr. King warned, yet it can hold an 'incomparably great opportunity for the future.'
"We're taking action anew, as united clergy and civic leaders, to bring spiritual power to bear on this crisis in our city — to save our city."
The violence has drawn the ire of elected officials, including Governor Brian Kemp, who are criticizing what they say is a failure to act by Mayor Keisha Lance Bottoms. Bottoms called for an end to the violence Monday morning, saying 'Enough is enough.'
In a Tweet Sunday, Kemp alluded to circumventing the City of Atlanta entirely to gain control of the situation, saying: "This recent trend of lawlessness is outrageous & unacceptable. Georgians, including those in uniform, need to be protected from crime & violence. While we stand ready to assist local leaders in restoring peace & maintaining order, we won't hesitate to take action without them."
U.S. Senator Kelly Loeffler also issued the following statement:
"I'm heartbroken over the murder of 8 year old Secoriea Turner in Atlanta on Saturday night. Jeff and I are praying for her family, her friends, and her loved ones. We urge anyone with information to please come forward. I'm also furious. I'm furious that elected officials with a radical agenda have decided to appease violent actors instead of protecting the public. And I'm furious that these 'leaders' refuse to support law enforcement at a time when they need it most.
For weeks, I've warned that the defund the police movement must be stopped. 12 days ago, I warned specifically about the dangers of the mob violence going on right where Secoriea Turner was murdered. When I called for law and order in Atlanta's streets, I was attacked – in no small part because of my conservative values. Now, another innocent person has died in these lawless zones. I will continue to fight for the safety of our loved ones and our neighborhoods.
Law enforcement must be given additional resources and strong public support. Order must be restored. How many more innocent children have to die before local leaders grow a spine? Stop playing politics. Do your job. Support our law enforcement. Start saving lives."