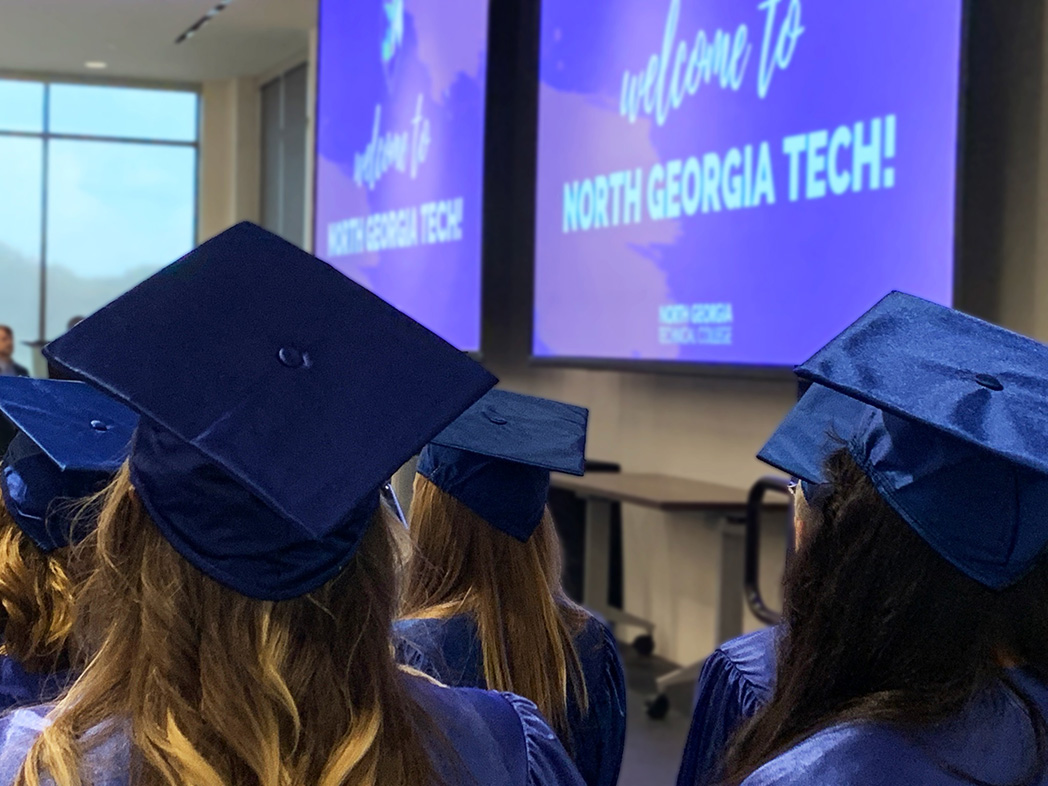 On July 29, a ceremony was held at North Georgia Technical College (NGTC) for 11 residents from Lee Arrendale Transitional Center (TC) who completed welding certification training. 
The welding training program is a collaboration between Lee Arrendale TC, North Georgia Technical College, Kubota Manufacturing, and WorkSource Georgia Mountains.
"It's very inspirational to have the opportunity to attend this graduation ceremony and see the graduates complete this impressive milestone," said NGTC President John Wilkinson. "We are proud to work with our area partners and touch the lives of so many people and their families. It's truly a wonderful event to witness."
"Through our partnerships, we are able to deliver educational opportunities to residents, which provides them with the tools and resources necessary for a successful reentry," said Commissioner Timothy C. Ward. "We appreciate our dedicated staff and community partners, who have worked diligently to assist the residents in accomplishing their educational goals."
The welding training program consists of 80 hours of practical instruction and 20 hours of work readiness training. Upon completion of the program, the residents receive one to three certificates with an American Welding Society certification in the specific type of welding they completed.
NGTC has successfully facilitated several cohorts of AWS welding training with Georgia Department of Corrections. The participants from the last three cohorts have all been hired at local welding manufacturers by the first day of the training. When the students complete their national industry certification, they are hired full time with full benefits. Since 2016 approximately 86 participants have completed the course and received an industry certification.
---
Georgia Department of Corrections