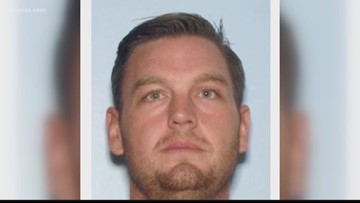 A number of agencies have now partnered in an effort to find 34-year-old Bo Dukes, a man wanted for an alleged sexual assault of two women in middle Georgia.

The manhunt for the man suspected of the assaults now includes national law enforcement agencies as Dukes is also an accused party in the Tara Grinstead alleged 2005 murder. Because of the new allegations, Bo Dukes' voluntary surrender has been rescinded by the U.S. District Court. The U.S. Marshals Service is assisting local law enforcement.
According to the Wilcox County Sheriff's Office, no one has seen Dukes, but law enforcement officials have had a number of "fake sightings" they've run down.
WGXA says that "Wilcox County deputies "have spent two days looking and searching barns, property, storage sheds, abandoned campers woods and houses," and said so far, there's "no evidence" that Dukes is there."
The Ben Hill County Sheriff's Office has said that Fitzgerald police, Georgia State Patrol, and Irwin and Berrien County officials are also assisting in the manhunt.
The Wilcox County Sheriff's Office said its simply wants "Dukes to be taken into custody without incident or without anyone getting hurt."