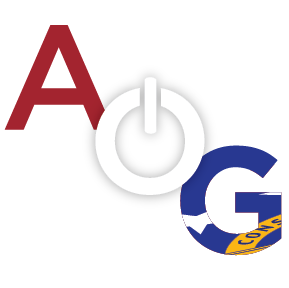 A Georgia police officer's body armor failed to stop bullets from piercing his back, killing him as he worked an off-duty security job, his widow alleges in a federal lawsuit.

Tammy Jordan filed the lawsuit in U.S. District Court, saying a vest from Michigan-based Armor Express failed to save the life of her husband, former Griffin Police Officer Kevin Jordan. Jordan was shot five times while intervening in a fight at a Waffle House in Griffin, Georgia, in 2014, according to the lawsuit.
In court documents, Armor Express denied that one of its vests failed to meet standards. The company hasn't seen the vest, and hasn't been given specific information about it, such as how it was being worn, or exactly where Jordan was shot, lawyer John Dixon wrote in court documents. Dixon and a representative of the company did not immediately return phone calls Tuesday.
The vest was designed to protect Officer Jordan "from bullet wounds or being shot by a .40-caliber handgun in his upper, middle and low back areas," Tammy Jordan contends in the lawsuit. "The armored vest specifically physically covered" the parts of Jordan's back where he was shot, she said.
The 43-year-old officer was a father of seven. Tammy Jordan is suing on behalf of herself and the children.
Jordan was working his off-duty security job when he tried to detain a man who was fighting with patrons at the Waffle House on May, 31, 2014, according to the lawsuit. A grand jury later indicted Michael Dwayne Bowman on multiple charges, including murder and aggravated assault of a police officer.
The lawsuit was filed Friday in Georgia's northern district of federal courts after being transferred from a court in Spalding County, Georgia. Tammy Jordan lives in Hampton, Georgia.
The company does business as Armor Express, but is also known as Central Lake Armor Express of Central Lake, Michigan, according to the lawsuit.
Cities that have done business with Armor Express include Atlanta, which obtained 93 helmets to protect police officers from gunfire, according to the city's 2012 purchase order.
Armor Express has also done business with the U.S. Army, Navy and Air Force, along with numerous U.S. and international police forces, according to the company's website.
The company's website includes examples of shootings in which the company claims that its body armor saved officers from death and injury, such the February shooting of a sheriff's deputy in Lawrence County, Illinois; and the April 2015 shooting of a deputy in Lockport, New York.