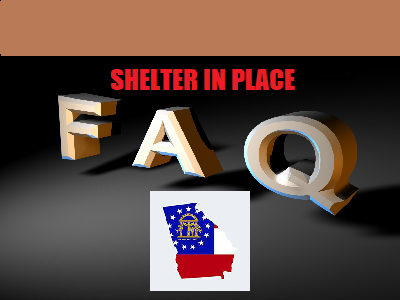 Governor Brian Kemp issued his executive order for a statewide shelter in place initiative to begin Friday, April 3rd at 6:00 p.m. for at least a 10 day period.

You can read details of the order and the full text in this link.
A number of people still have questions about which businesses must close, how businesses may continue to operate, and where people can go. The Governor's office provided the following packet for individuals to help answer additional questions on Thursday's order.
Page 4 details 'critical infrastructure'
There are several pages of industry-specific guidelines for businesses as laid out by the federal government
Page 20 details what happens if you're NOT a critical infrastructure business
Page 22 offers additional 'frequent questions'
The document is 22 pages and may take a moment to load.
Statewide Shelter In Place Handout