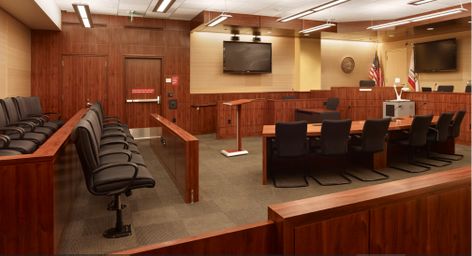 Jury trials are expected to resume after an order from the Supreme Court of Georgia is signed this weekend.
Trials have been suspended since the early days of the COVID-19 pandemic in Georgia, all coming to a screeching halt in March.
But Supreme Court of Georgia Chief Justice Harold Melton is expected to sign an order on Saturday, October 10 to allow the jury trials to resume immediately for approximately 30 days.
If jury trials are to continue after November 9, a new order will have to be signed by Melton. This decision comes on the heels of the resumption of grand jury proceedings once again being permitted as of the first of October. Previously, district attorneys could not even convene grand juries for the purposes of presenting cases for consideration of indictments. This largely means that newer cases may not make it to trial right away, as many counties, even though permitted, have not called grand juries into court as of yet. Older cases that were set for trial in March and April will likely be prioritized, according to attorneys who spoke on the matter.
"The blanket suspension of jury trials that has been in place since the March 14 Order is ended effective immediately," the new order reads, giving each Chief Judge of the respective circuit the authority and discretion to resume jury trials if they can be done safely and effectively.
"From the beginning of this emergency – and even earlier – we have been preparing for this day," Chief Justice Melton said. "We have put into place rigorous safety protocols for grand jury proceedings and jury trials because we understand that the public must have confidence to come and serve on juries. It is paramount to all our judges that our citizens realize that their safety has been thoroughly considered."
The courts have been working on a month-to-month basis to evaluate the status of the pandemic and how it impacting government operations, though the Peach State has been trending downward in confirmed cases and in percentage of those tested testing positive for at least three weeks.